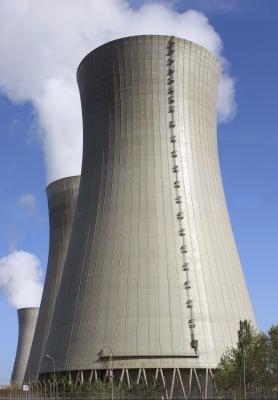 UK Business Secretary Vince Cable has approved £31m in new funding to help to commercialise new technologies in the nuclear industry.
Together, four government bodies, the Technology Strategy Board, the Department of Energy and Climate Change (DECC), the Nuclear Decommissioning Authority (NDA) and the Engineering and Physical Sciences Research Council (EPSRC), have committed nearly £18m for nuclear projects.
The joint funding is expected to leverage in an additional £13m.
35 projects throughout the UK, which are developing new technologies for the construction, operation and decommissioning of nuclear power plants, are expected to benefit from the government effort.
Sixty organisations will be involved, including developers Laing O'Rourke, Sheffield Forgemasters and EDF, who will work alongside small and medium sized enterprises (SMEs) and universities to advance nuclear projects.
Cable said that UK is well placed to take advantage of huge global opportunities in the nuclear industry.
"The Technology Strategy Board is playing a vital role in helping UK businesses realise their potential and compete on a bigger scale," Cable said.
"There are many innovative SMEs across the nuclear sector and this joint funding reinforces the government's commitment to a nuclear strategy that will create jobs and growth."
Bristol-based OC Robotics has already received about £6m in funding, which will help the company to develop a new technology called LaserSnake, a robot-controlled laser cutting tool that can be used underwater or above ground in confined and hazardous spaces.
The technology is expected to play an important role in nuclear decommissioning projects to dismantle vessels, support structures and pipe work.
Technology Strategy Board chief executive Iain Gray said; "The support will help to develop capabilities in this country."
The UK government has predicted that nearly £930bn will be invested globally in building new nuclear reactors and £250bn in decommissioning those that are coming offline by 2030.
---
Image: Thirty-five projects across the UK will recieve funding to develop new technologies for nuclear power plants. Photo: Courtesy of FreeDigitalPhotos.net.