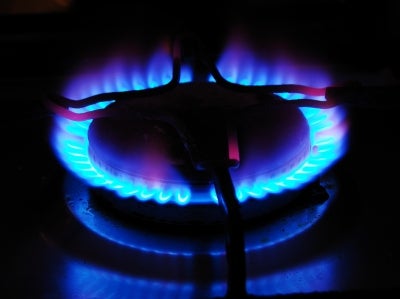 The UK secretary of state for energy Ed Davey has failed to confirm the Prime Minister's claim that gas and electricity suppliers will be forced to offer customers their lowest tariffs.
Speaking at a CBI conference in London today, the Liberal Democrat fuelled rumours that the announcement made by David Cameron yesterday came as a shock to both energy companies and the rest of government.
Davey was unable to explain what the PM meant in his speech to Whitehall, but instead reiterated the fact that a voluntary agreement was brokered with the big six energy companies in April to inform customers of "the best available tariff".
"We have been looking at how we can build upon that and to drive that part of the market," Davey added.
Davey's comments were made as energy minister John Hayes told parliament that the forthcoming energy bill, to be published in November, will be used to get people "lower tariffs" but policy is still "under discussion."
Meanwhile, Labour said the government's policy was in "chaos".
Energy secretary in the last Labour government Ed Miliband had previously proposed that energy companies would be required to provide the lowest rate, but only for those customers aged over 75.
At Prime Minister's Questions on Wednesday, Cameron said: "I can announce that we will be legislating so that energy companies have to give the lowest tariff to their customers, something that Labour didn't do in 13 years, even though the leader of the Labour Party could have done because he had the job."
The announcement came at a time when UK energy companies are pledging to increase gas and electricity bills by the end of the year.
On Wednesday, Scottish Power said it will raise domestic gas an electricity bills by around 7% from December 3, while British Gas said it would raise electricity prices by 6% in November.
Commenting on the PM's announcement, energy company SSE, which will raise prices by 9% this month, said: "Further detail on the announcement is still required but SSE has long been campaigning for an intervention by Government to ensure that differential pricing, as undertaken by some of SSE's competitors, is banned.
"SSE has just three tariffs available to all customers, whether new or existing, and regardless of sales channel. Prices only vary by payment method, if customers choose to fix their tariff, or if customers choose electronic billing. Other suppliers should follow our lead and we hope to work with Government to ensure that this practise is enshrined across the industry."
---
Image: The big six UK energy companies plan to raise thier electricity and gas prices this year. Credit: FreeDigitalPhotos.net