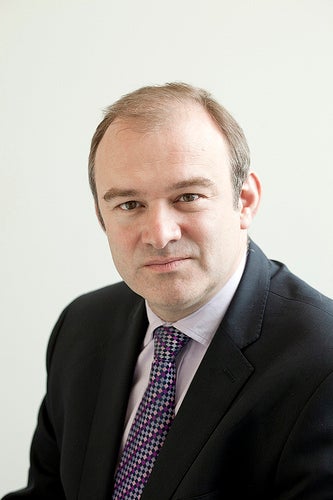 UK Energy Secretary Ed Davey will set out plans that would fulfil Prime Minister David Cameron's pledge last month to bring in legislation forcing energy firms to offer customers their lowest tariff.
In front of the Energy Select Committee, Davey will say that firms will have to cut down the number of tariffs to four each for electricity and gas in order to reduce the confusing price range of offer, reports the BBC.
He is also likely to say the firms should automatically put households on the cheapest tariffs.
Speaking at a CBI conference in London on 18 October, Davey failed to confirm Cameron's announcement that the government "will be legislating so that energy companies have to give the lowest tariff to their customers."
The Liberal Democrat instead reiterated the fact that a voluntary agreement was brokered with the big six energy companies in April to inform customers of "the best available tariff."
"We have been looking at how we can build upon that and to drive that part of the market," Davey added.
Labour's Shadow Energy and Climate Change Secretary Carolone Flint commented ahead of today's talks over the cheap energy plan: "David Cameron's promises to get tough with the energy giants and to lead the greenest government are lying in tatters.
"Over a month ago David Cameron promised to force the energy companies to put all customers on the cheapest tariff, but since then millions of families have seen their bills go up."
---
Image: UK Energy Secretary Ed Davey. Photo: courtesy of the Business, Innovation and Skills Office, UK Government