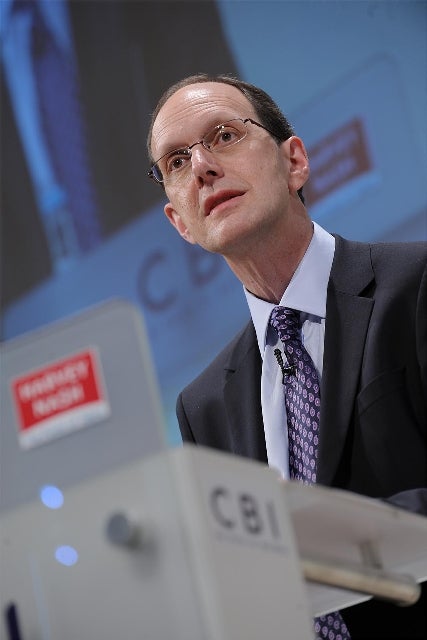 The UK government has published details of its upcoming Energy Bill designed to support a low-carbon economy.
Under the bill, energy companies will be able to charge households an extra £7.6bn to help fund low-carbon electricity infrastructure by 2020.
The Department of Energy and Climate Change said this proposal will help the energy mic avoid excessive gas import dependency by increasing the amount of electricity from renewable to around 30% over the next decade.
But details of the bill also reveal that a decision about setting carbon emissiontargets for 2030 has been delayed until 2016, a move which the Labour party called a "humiliating failure".
Labour's Shadow Energy and Climate Change Secretary Caroline Flint said: "It is outrageous that on the day Ed Miliband committed to a tough cut in Britain's carbon levels by 2030 George Osborne and Ed Davey abandoned their target.
"This is a betrayal of David Cameron's promise to be the greenest government ever."
But Energy Secretary Edward Davey said the decisions reached are "true to the Coalition Agreement.
"They mean we can introduce the Energy Bill next week and have essential electricity market reforms up and running by 2014 as planned," said Davey.
"They will allow us to meet our legally binding carbon reduction and renewable energy obligations and will bring on the investment required to keep the lights on and bills affordable for consumers."
A fifth of the UK's electricity generating capacity is due to close this decade, according Davey, who said in a release that the reforms are needed to provide certainty to investors to bring forward £110bn investment.
The investment in new infrastructure would allow the country to keep lights on, as well assist it in the shift to a diverse, low carbon economy.
Confederation of British Industry (CBI) director-general John Cridland said the announcement will send a "strong signal" to investors that the UK government will provide certainty needed by the firms to invest in affordable, secure, low-carbon energy.
"We now have political agreement on this critical issue and the Government should get the bill on the statute books as quickly as possible," Cridland added.
"As more details emerge, the Government should ensure that those households and businesses most vulnerable to increased energy prices are protected."
---
Image: CBI director-general John Cridland. Photo: courtesy of CBI.