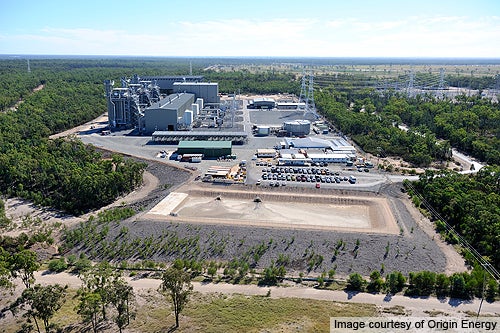 The UK will announce today its plans for a major expansion of gas-fired power plants, increasing its estimate for new capacity to 26GW by 2030.
In his Autumn Statment, Chancellor George Osborne will unveil plans for a 30% increase in gas plant installations on estimates given two months ago.
The government previously estimated that 20GW of new gas-fired power plants will come on line by 2030, but on Wednesday increased the amount to 26GW, the equivalent of 30 plants.
The latest plans for gas expansion mean the British government is retreating from a previous plan to phase out fossil fuels from electricity generation by 2030.
RenewableUK deputy chief executive Maf Smith thinks this is the wrong way to go.
He said: "Every independent opinion poll this year shows that about two-thirds of the public support renewables and want more wind energy as they've already seen the benefits it brings.
"Fossil fuels, including shale gas, don't enjoy that level of public support, as people have expressed their concerns about their cost, the environmental damage they do, and the fact that they can only be extracted in limited quantities."
The report on the future of gas-fired power plants, prepared by the UK Energy Ministry, aims to give incentives to investors to build new power plants, which would fill mid-decade supply gap created by the closure of coal-fired stations.
Oil & Gas UK economics director Mike Tholen supported these plans. "The Government's confirmation that gas will continue to play a fundamentally important role in the UK's energy mix should give investors much-needed certainty to invest.
"While increasing gas fired power generation capacity is very important, electricity is not the only form in which Britain uses gas; indeed, 80% of homes are heated using the fuel so maximising production of all of the UK's gas, offshore as well as onshore, is paramount."
But Climate Change Capital policy head Ben Caldecott said that another dash for gas in the UK will be a mistake.
"While some gas in the UK will be needed for flexible generation capacity, higher levels of penetration will hold back the development of the low carbon technologies needed to ensure cleaner, cheaper and more secure power over the long term,"
"What we need is a more robust, future-proofed energy strategy, so that Britain can manage long term uncertainty and volatility. Going for gas in a big way fails this test, as it shields us from nothing, but exposes us to a wide range of risks that the UK has little or no control over."
---
Image: the UK government plans a major expansion of new gas-fired power plant capacity. Photo: courtesy of Origin Energy.