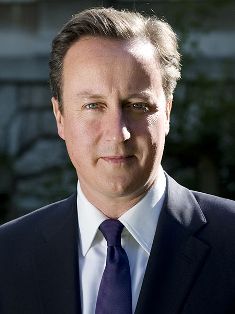 UK Ministers have been summoned to the House of Commons to explain a pledge by the prime minister to make energy suppliers offer customers their lowest tariffs.
Prime Minister David Cameron told MPs that legislation would be brought before Parliament, amid concern over rising gas and electricity bills.
The statement, which is expected today, follows an urgent question by the Labour Party which has been critical of the policy.
Meanwhile, the Energy Department said it was looking 'at all options' to help consumers get the best tariff.
One siggested option is that a supplier would inform, via a letter, better deals which a customers would be automatically switched to – unless they opted out.
But the top energy companies have said they knew nothing of the government plans to put this into legislation in the forthcoming Energy Bill.
A spokesman for the Department of Energy and Climate Change was quoted by BBC as saying that the government had no intention of ending competition.
Shadow Energy Secretary Caroline Flint told the news agency that there was a need for more competition within the energy sector.
"We need a more competitive market. Six companies dominate 99% of the customer base in the UK. So what do we need? We need a tougher regulator, and we have announced that we would abolish Ofgem and have a tougher regulator," Flint added.
"We need transparency, so we can see when companies say 'We can't do this because we need to invest', whether what they are saying is right. And we need to know that when wholesale prices go down they pass on those cuts to the consumers."
Recently, British Gas and Npower have announced that they were increasing gas and electricity prices citing the government's policies and wholesale prices as reasons for this price hike.
Commenting on the energy investment and the urgent need to agree on a long-term stable policy framework, The Confederation of British Industry deputy director-general Dr Neil Bentley said: "There is no business case for putting billions of pounds into these long-lived assets if investors cannot see a long-term, stable policy framework. Right now, the policy future looks too much like a blank canvas."
The policy announced by the prime minister would actually disadvantage consumers, according to consumer group uSwitch, which runs a price comparison website.
---
Image: British Prime Minister David Cameron. Photo: courtesy of Crown.