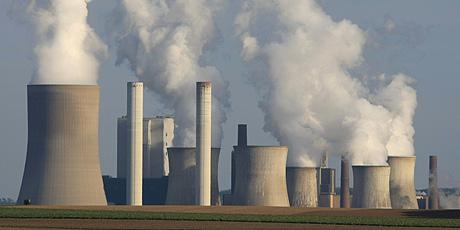 A new report from the Energy and Climate Change Committee has urged ministers to stop "crossing their fingers" on its new nuclear programme and urgently develop a back-up energy strategy.
MPs said in the report, published today, that if the UK fails to build a new fleet of nuclear stations it would be "much more" expensive to meet the country's climate change targets.
Developers want to build 16GW of new nuclear power stations in the UK by 2025, but the programme has hit by a series of setbacks in recent months.
In January, Cumbria Country Council voted to opt out of the process to find a location for a £12bn underground nuclear waste facility and Centrica withdrew its plans to buy a stake in the construction of four nuclear reactors at Hinkley Point and Sizewell the following month.
Britain currently produces about 19% of its electricity from nuclear plants and all but one station is expected to be closed by 2023.
UK MP and Energy and Climate Change Committee chairman Tim Yeo said unlike gas-fired power stations, nuclear power stations are expensive to build, but cheap to operate.
"It is right that investors should be given confidence that they will recoup their money by providing them with long-term contracts. But at the same time long-term price guarantees for new nuclear power stations need to deliver value for money to consumers," said Yeo.
UK Minister of State for Energy John Hayes said that the government is determined to see new nuclear play a role in its future energy mix.
"We're focused on bringing forward this investment, but also getting the best deal for the consumer. There will be transparency over the terms of any Investment Contracts, offered to developers of low carbon electricity generation, including new nuclear developers – and details will be laid before Parliament," said Hayes.
Reacting to the report Alistair Smith, chairman of the Power Industries division at the Institution of Mechanical Engineers said the government needs to agree the level of support, or "strike price", for construction to begin.
"This will encourage developers to progress their projects quickly. Dithering on this issue just plays into the hands of the developers who will be in an even stronger position if the capacity margins reduce and there becomes a real threat of the lights going out," Smith said.
Writing in the report, MPs said they support the government's use of contracts for difference to make nuclear power stations easier to finance and have recommended that new contracts should not be offered at a price that is higher than other lower carbon sources of energy, such as offshore wind, which is hoped to be around £100/MWh by 2020.
---
Image: The UK needs an alternative plan for nuclear power if the new plants are not built on time. Photo: Courtesy of UK Parliament.