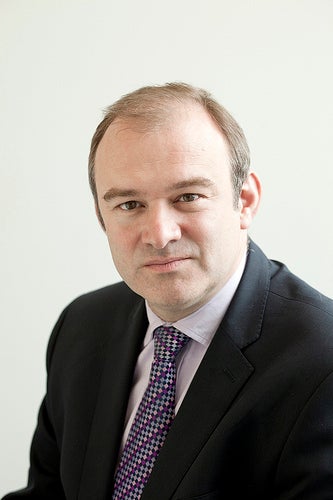 The UK Department of Energy and Climate Change (DECC) has unveiled its draft delivery plan for electricity market reform, which intends to attract £110bn of investment in new electricity infrastructure by 2020.
The draft provides detail on the Contracts for Difference (CfDs), which will guarantee power prices for low carbon generation and is expected to support investment by removing commercial risks such as wholesale price risk.
DECC claims CfDs will help save approximately £5bn by 2030 as they will deliver the cost of capital reductions that cannot be achieved through existing schemes.
Draft strike prices for investment in renewable energy, including onshore and offshore wind, tidal, wave, biomass conversion and large solar projects have also been provided from 2014-2019, which is expected to contribute around 30% of the UK's power mix in 2020.
Three scenarios for decarbonisation of the power sector by 2030 were modelled to show the level of deployment of different technologies to 50g/kWh, 100g/kWh and 200g/kWh.
DECC has also modelled scenarios showing higher deployment rates for carbon capture and storage (CCS), nuclear generation and offshore wind up to 2030, with the assumption that the power sector is decarbonised to 100g/kWh by 2030.
UK Secretary of State Edward Davey said the delivery plan will provide investors with further certainty of the government's intent, so that they can get on and make crucial investment decisions that are supporting green jobs and growth.
"The strike prices we have set will make the UK market one of the most attractive for developers and investors in renewable energy," Davey said.
"The strike prices we have set will make the UK market one of the most attractive for developers and investors in renewable energy."
"The new support mechanism we are introducing for renewables will make it cheaper to deliver low-carbon generation by around £5bn by 2030. This will put the UK one step ahead in the global race to develop clean technologies, and will support up to 250,000 jobs across the energy sector."
The draft delivery plan is subject to a consultation, which will run for ten weeks ending on 25 September 2013, while a final version is expected to be published in December.
Responding to the omission of new-build biomass from the draft EMR delivery plan, REA chief executive Gaynor Hartnell said the lack of a strike price for new-build biomass means support for this important technology has effectively come to an end.
Hartnell urged the government to reconsider the plan and said that UK needs new power generation capacity and has a legally-binding renewables target to meet.
"Whilst it was wrong to cap the amount of new-build biomass under the existing policy, until today project developers had the alternative option of a contract under the new policy. Today that option has been closed off," Hartnell said.
---
Image: UK Secretary of State Edward Davey. Photo: courtesy of Business, Innovation and Skills Office.