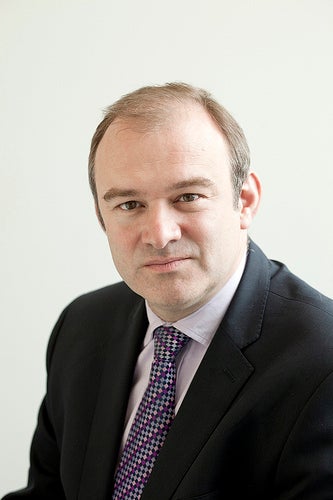 UK Energy and Climate Change Secretary Edward Davey has announced that the UK will oppose the EU's plans to increase renewable power generation.
Earlier this year, the European Commission adopted a Green Paper on "A 2030 framework for climate and energy policies".
But Davey has said that the EU should learn the lessons from the 2008 package – that the renewables targeted has been to costly to implement.
The energy secretary did note, however, that the UK has urged Europe to set its emissions reduction target to 50% by 2030.
The EU is currently working to extend its 2020 climate targets to 2030 on 1990 levels.
Davey said that UK is a global leader in tackling climate change and that the momentum must be continued towards a binding global climate agreement 2015.
"That is why we will argue for an EU wide binding emissions reductions target of 50% by 2030 in the context of an ambitious global climate deal and even a unilateral EU 40% target without a global deal," Davey added.
"This 2030 target is ambitious, but it is achievable and necessary if we are to limit climate change to manageable proportions."
According to the Department of Energy and Climate Change, the best way to deliver low carbon goals is through a binding greenhouse gas target and a strong EU Emissions Trading System, with flexibility for member states to pursue a range of options to decarbonise in the least cost way.
---
Image: UK Energy and Climate Change Secretary Edward Davey. Photo: Courtesy of the Business, Innovation and Skills Office.