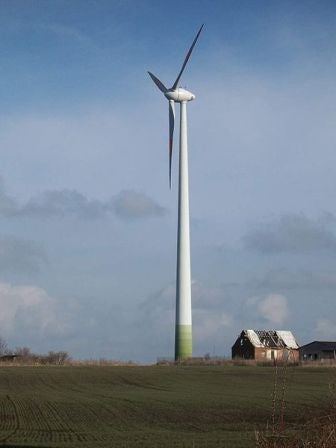 The UK's renewable electricity capacity has surged 42.4% to 14.2GW while output grew 6.5% year-on-year to 8.13TWh in the second quarter (Q2) of 2012, according to the data released by the Department of Energy and Climate Change (DECC).
The government has confirmed in its energy trends report that the British renewable energy sector is continuing to expand rapidly, but expressed concerns that high gas prices are forcing energy firms to switch coal power.
During the second quarter, the share of renewables in the UK's electricity mix moved up to 9.6% from 9% in the second quarter of 2011.
Energy from solar photovoltaic and wave and tidal systems grew more than nine-fold to 0.47TWh, while output from offshore wind farms and bioenergy soared 47% to 1.64TWh and rose 6.5% to 3TWh year-on-year respectively.
Hydroelectricity production dropped 31% and onshore wind farms output declined 11% in the second quarter, due to low rainfall and winds.
The DECC revealed that gas accounted for 29.8% of the electricity mix during the quarter, while coal accounted for 36.1% of generation, its highest second quarter share in 14 years.
Nuclear output meanwhile dropped slightly to 21.9%.
In Q2 2012, total primary energy consumption for energy uses rose by 6.3% while final energy consumption increased by 5.1%, with domestic consumption up 32.8%.
---
Image: In the second quarter of 2012, share of renewables in the UK's electricity mix rose 9.6%. Photo: courtesy of Hadhuey.