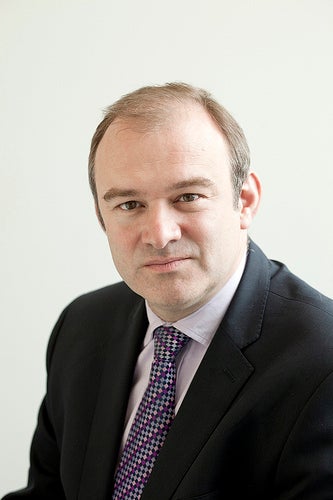 The UK government has signed a nuclear energy expansion agreement with 12 European Union (EU) member states, in a bid to reduce Europe's carbon emissions.
The member states believe that nuclear energy can play a vital role in the EU's future low-carbon energy mix and have agreed to collaborate on low carbon infrastructure projects.
Under the agreement, the states will be free to determine their own energy mixes.
UK Energy and Climate Change Secretary Edward Davey said that it's vital for the country's economy to work with its European partners to make the EU a leading destination for investment in new low-carbon energy infrastructure.
"This communiqué signals a move to a stronger, better and closer working relationship between member states on nuclear energy," Davey added.
"By working together to enable low-carbon energy projects to come forward we will go some way to reducing the EU's carbon emissions and ensuring greater energy security."
The UK and France have agreed to provide £12.5m of funding to the Jules Horowitz research reactor and work closely on research and development.
The funding will give UK-based academics and nuclear industry access to the reactor.
UK Minister of State for Energy John Hayes said that nuclear power, besides providing low carbon electricity, also creates thousands of jobs.
"It's vital that we cooperate on issues like safety and R&D. We are putting our money where our mouth is by confirming our contribution of £12.5m to the Jules Horowitz research reactor in France and guaranteeing the UK access rights to the project," Hayes noted.
Earlier this month, a report from the Energy and Climate Change Committee urged ministers to stop "crossing their fingers" on its new nuclear programme and urgently develop a back-up energy strategy.
Developers want to build 16GW of new nuclear power stations in the UK by 2025, but the programme has been hit by a series of setbacks in recent months.
---
Image: Edward Davey, UK Energy and Climate Change Secretary. Photo courtesy of the Department for Business, Innovation & Skills.