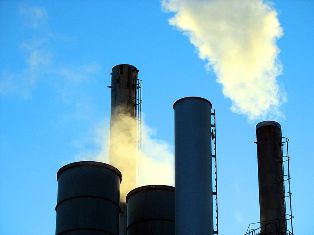 The UK will give £98m to Green Africa Power (GPA) to help stimulate investment in large-scale solar, wind and hydro power projects in the country.
GAP would finance about 270MW of new renewable energy generation capacity, saving 3.9 million tonnes of carbon dioxide.
An additional £14m will be spent on small-scale renewable projects, mainly in Uganda, helping the country avoid energy shortfall and promote private sector investment.
UK Energy and Climate Change Secretary Edward Davey announced that Britain will fund two programmes – expansion of renewables power in Africa and sustainable farming in Colombia.
The package will help the developing nations tackle climate change and reduce poverty through the International Climate Fund.
Davey announced the fund in Doha, when he arrived for the second week of the UN climate talks.
Under the package, Britain will help stimulate private sector investment to provide low carbon energy in Africa, reduce emissions from cattle ranching and support smallholder farmers in Colombia.
The package will also be used to develop strategies in developing nations to reduce their emissions.
Davey regards climate change as a global threat and noted that the nature and the extent of this threat is growing with time.
"We also recognise that the world's poorest will be hit the hardest by the impacts of climate change and we need to help communities adapt to these challenges," Davey added.
"Climate finance is fundamental to building resilience and capacity for countries to mitigate and adapt to climate change.
"Our focus will be on results that make a difference on the ground and we are working with a variety of partners, including developing countries, other donors organisations and the private sector to deliver this."
Davey said Britain was committed to deliver its share of the global long term goal to jointly mobilise $100bn of public and private finance per year by 2020 in developing nations.
Image: The UK is providing funds to Africa and other nations to help cut their carbon footprints. Photo: courtesy of Uwe Hermann.