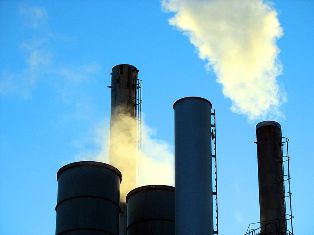 UK Business Secretary Vince Cable has unveiled an industrial strategy that could offer a boost to renewable energy and low-carbon technologies, by focusing government support on long-term growth opportunities.
In a speech at Imperial College on 11 September, Cable outlined five key areas of focus, including the establishment of a Business Bank which would support the planned Green Investment Bank.
He highlighted the significance of the energy industry and green energy, saying: "These specific areas offer significant growth opportunities for the UK economy."
"We will also look at nuclear; renewables; and oil and gas industries and chemicals," Cable said.
Cable noted that the government must work together to deal with genuine market failures where education benefits or environmental damage costs are underestimated by markets.
RenewableUK, the trade and professional body representing the wind, wave and tidal energy industries, has welcomed the latest announcement by the business secretary.
RenewableUK policy director, Dr Gordon Edge, said: "The Business Secretary Vince Cable has voiced his clear commitment to the expansion of the renewable energy sector, which will lead to the creation of thousands more green collar jobs, bringing billions of pounds of investment into the UK and stimulating technical innovation to maintain our country's cutting edge," Edge said.
"The renewable energy sector looks forward to similar commitments from other cabinet members, to ensure that the Government is sending the right signal to investors by creating a stable and supportive framework for industrial growth."
---
Image: The UK hopes to build more renewable projects in order to meet emissions targets. Credit: courtesy of Uwe Hermann.