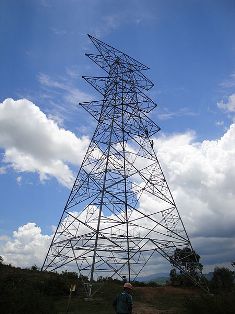 Ukraine has started the construction of a 353km-long power line, which would stabilise electricity supply to central Ukraine, Kyiv and Odesa.
The new line, with an electricity transmission capacity of 750kV, will be the fourth in of its kind in Europe with such capacity – the other three are in Bulgaria, Hungary and Poland.
Construction of the transmission line will cost up to €400m, of which €300m is being secured by the European Bank for Reconstruction and Development (EBRD) and the remaining €100m by Ukraine's state firm NPC Ukrenergo.
After completion in 2014, the line is expected to enhance energy supply to central and southern Ukraine and help cut down carbon dioxide emissions.
The nation will exploit the under-utilised capacity of Khmelnytska and Rivnenska power plants, which are capable of producing a total of 5,000MW.
In the past, limited transmission capacities of the existing power lines did not allow the country to utilise full potential of these plants located in western Ukraine.
Ukraine's Energy Strategy draft shows that the nation plans to grow electricity production to 282bn kWh by 2030, up from the current production of 194bn kWh.
In September 2011, Ukraine's NPC Ukrenergo and the European Investment Bank signed a €175m deal, which stipulates the construction of the new power line on 700MW Zaporizhzhia nuclear power station in Ukraine.
---
Image: Construction of the 353km power transmission line is expected to complete in 2014. Photo: courtesy of Chathuranga Perera.