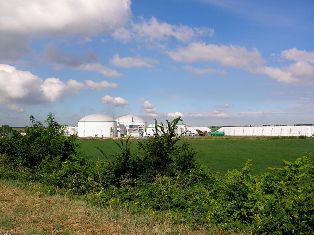 The US Environmental Protection Agency (EPA) has increased the 2013 volume requirement for biomass-based diesel fuel to 1.28bn gallons.
This represents a 16% rise from the industry's record production last year of nearly 1.1bn gallons.
The government agency said it has set the volume based on aconsideration of the factors specified in the statute, including a consideration of biodiesel production, consumption and infrastructure issues.
"While the schedule in the statute for biomass-based diesel ends in 2012, the schedule of increasing volumes for advanced biofuels continues through 2022," the EPA said in a release.
The EPA also noted that 1.28bn gallons is achievable in 2013 and added that the agency did not propose biomass-based diesel standards for 2014 and beyond.
North American biodiesel producer, Renewable Energy Group, praised the EPA's announcement: "We thank President Obama and his administration, including Secretary Vilsack and EPA Administrator Jackson and her team, for their public support and due diligence in working with the biodiesel industry to implement these sustainable growth numbers," said group CEO Daniel J Oh.
"We believe the biodiesel industry, and REG specifically, are positioned to utilise the waste, by-products and recycled fats and oils from American agriculture and food production to meet the 2013 RFS2 number."
National Biodiesel Board CEO Joe Jobe also commended the decision, "This was an incredibly important decision, and the Obama Administration got it right," said Jobe.
"It will allow biodiesel plants across the country to invest and expand, creating thousands of jobs. At the same time, it sends a strong signal that the US is standing firm behind its commitment to producing clean, American-made energy to strengthen our energy security and break our dependence on petroleum."
---
Image: The EPA has determined 2013 Renewable Fuels Standard (RFS2) renewable volume obligation. Photo: courtesy of Threecharlie.