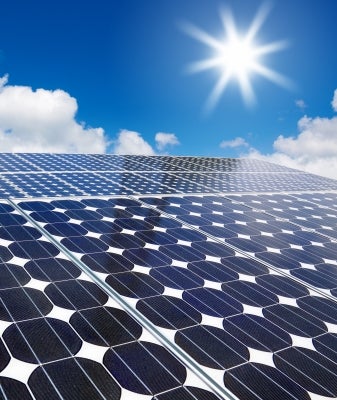 The US has filed a complaint with the World Trade Organization (WTO) alleging discrimination against American-made solar products by India's national solar programme.
US Trade Representative Ron Kirk said the country has requested the WTO conduct a dispute settlement consultation with the Indian government in relation to domestic content requirements in its national solar programme.
"India's programme appears to discriminate against US solar equipment by requiring solar energy producers to use locally manufactured cells and by offering subsidies to those developers who use domestic equipment," Kirk alleged.
"These forced localisation requirements of India's national solar programme restrict India's market to US imports. Tackling these barriers is a top priority of the Obama administration."
Kirk also said that discriminatory policies in India's national solar programme will raise clean energy costs and undermine "progress toward our shared objective".
An Indian official confirmed the receipt of notice from the US for a consultation in respect to domestic policy of the National Solar Mission.
India's Ministry of Commerce and Industry additional secretary Rajeev Kher said; "According to the laid-down procedure, India has to respond within 10 days. We have received the notice and will respond within the prescribed time period."
Consultations are the first stage in the WTO dispute settlement process, wherein parties involved are encouraged to agree to a solution.
If the issue remains unresolved within 60 days of consultations the US may request the WTO set up a dispute settlement panel as the next step.
Kirk noted that trade enforcement is a means to ensure that American clean energy goods and services could compete on the same footing around the world.
"As today's action demonstrates, we will not hesitate to enforce our rights under our trade agreements on behalf of American workers and manufacturers," Kirk said.
India launched the Jawaharlal Nehru National Solar Mission (JNNSM) on 11 January 2010, under which the government will purchase a certain amount of solar power at a highly subsidised tariff rate, if the developers use domestically manufactured solar equipment instead of imports.
---
Image: India will respond to a US complaint over national solar policy within 10 days. Photo: Courtesy of FreeDigitalPhotos.net.