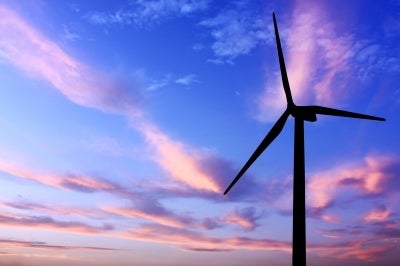 The Governors Wind Coalition, which includes 11 governors from states, has urged US lawmakers for policy certainty in the wind industry for continuous economic development.
In its letter to US lawmakers, the coalition reported the US wind industry had created 80,000 American jobs in 2012, injecting $25bn into the economy.
The US Congress had passed the bill extending production tax credits (PTC) by one year in January 2013, which was considered as a much delayed decision by the wind industry after it witnessed a loss of investments. Only one turbine was installed in the first six months of 2013, representing a 99% drop in investments.
As the current wind energy PTC is set to expire on 31 December 2013, the coalition is now urging the lawmakers not to repeat the 2012 legislative uncertainty and adopt a multi-year PTC extension facilitating the wind industry to plan for a smooth transition to the expiration of the tax credit.
The coalition said the industry was hit hard by these delays and uncertainties and urged them not to repeat the legislative brinksmanship of 2012.
"Only one turbine was installed in the first six months of 2013, representing a 99% drop in investments."
"We were witness to the hardships that more than 5,000 Americans had to endure when they lost their jobs because of the anticipated expiration of the tax credit," said the coalition.
In April 2013, the US Internal Revenue Service (IRS) defined rules for wind-farm developers to qualify for tax breaks. The rules included developers needed to demonstrate work of a significant nature, incur 5% of the project's cost by December 31, 2013 and ensure the wind farm is under continuous construction to qualify for the credits.
However, the industry was uncertain about the definition of 'continuous construction' and hence unsure about proving it. To avoid such ambiguities, IRS further clarified requirements for PTC-eligible projects, explaining rules in detail.
---
Image: US wind industry installed just one turbine during first six months of 2013 due to legislative brinksmanship. Photo: courtesy of Freedigitalphotos.