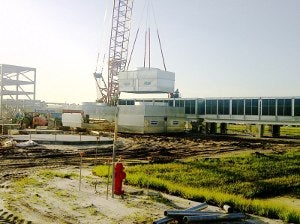 INEOS New Planet BioEnergy (INPB), a joint-venture project of INEOS Bio and New Planet Energy, has received a notice of registration from the US Environmental Protection Agency to produce and sell bioethanol from non-food waste materials.
The project was granted Parts 79 and 80 registration following the successful completion of the Indian River BioEnergy Center in Florida which is edging closer to production start-up.
The centre is the first large-scale project in the US to receive registrations for a facility using non-food waste materials to produce cellulosic ethanol.
Construction on the centre was completed in June and the production of advanced bioethanol at the facility is scheduled to start in the third quarter.
At full production, the centre is expected produce eight million gallons (24kta) of advanced bioethanol and 6MW of renewable power per year from renewable biomass including local yard, vegetative and agricultural wastes.
INEOS Bio and New Planet Energy plan to run municipal solid waste at the centre, which could provide renewable power for 1400 homes, after the initial start-up.
Peter Williams, INEOS Bio CEO and INPB chairman, said: "Building more facilities and licensing this technology globally provides a new platform for waste disposal while providing energy security, local jobs and local bioenergy.
"New technologies like this will also move us further away from, avoid, and eventually change the food-vs-fuel debate."
---
Image: The BioEnergy facility under construction. Photo: courtesy of the New Planet Energy