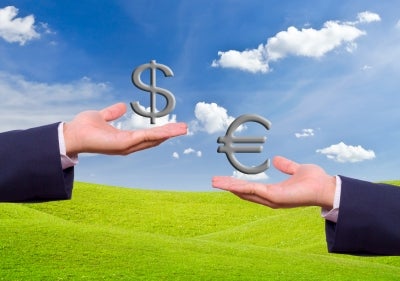 The rate of returns on renewable projects offered in Europe needs to be much higher in order to compete with the US market in attracting foreign investors, a private equity expert has said.
Speaking at the UK Infrastructure conference in London today, HgCapital renewable energy head Tom Murley said certain projects in the US get twice the rate of return as in Europe and the UK.
"The same gas plant investment that people can look at the US earns double the return that is on offer in Europe and the UK right now. Therefore there should be no surprise that global capital is beginning to flow to the US in this area," said Murley, who is also a non-executive director for Green Investment Bank UK.
"In terms of capital formation through funds over the last few years, two funds have raised about $2bn dollars in power generation – primarily in renewables – in Europe. In the same period of time, three funds in the US raised $13 billion to invest primarily in low carbon generation."
The lack of regulatory uncertainty in terms of the pricing environment in the UK is also dissuading investors from funding renewable projects in the country, according to Siemens Bank head of Debt EMEA, project and structured finance Siobhan Smyth.
"It's difficult to make a long-term view on recovery of equity returns and debt recovery for renewable assets," Smyth said.
Murley added that investment in renewables in Europe is steadily increasing – there are now about 35 active investors in European renewables compared to less than ten in 2004.
Murley said: "But we need to take more risk out of the system to get a very low cost of capital and at some point the rate of returns will have to increase, but I think that's politically impractical at the moment."
---
Image: global capital in renewable energy is beginning to flow to the US. Image: courtesy of FreeDigitalPhotos.net.