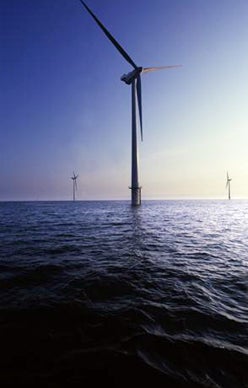 Swedish power producer Vattenfall and ScottishPower Renewables have completed the installation of two offshore weather monitoring stations in the North Sea, to support work on the 7200MW East Anglia Offshore Wind Zone, off the Norfolk and Suffolk coast.
The stations were installed as part of the £17m contract, which were managed by Aberdeen-based Wood Group, while Steel Engineering of Renfrewshire carried out the key manufacturing subcontract.
East Anglia Offshore Wind (EAOW) project is a 50-50 joint venture between ScottishPower Renewables and Vattenfall.
The wind farm would generate enough clean green energy to power around five million homes annually.
The weather stations will start providing data related to key technical and engineering decisions for the wind farm, starting September 2013.
Located in the north and south of the East Anglia development zone, the stations include a monopile foundation with more than 600t of steel apart from a tubular steel lattice tower.
The tips of each station have reached 100m above sea level for accurate monitoring of weather conditions.
East Anglia programme director Andy Paine said the data received from the weather stations will provide detailed information in designing the layout of future projects.
"It is a hugely significant milestone in any offshore wind farm development, and we are delighted that the weather masts are now installed," Paine said.
The 1,200MW East Anglia ONE project covers an area of 300km² in the southern North Sea and will need up to 325 wind turbines.
The first project would be able to provide power for around 770,000 UK homes annually.
---
Image: The weather stations will provide data related to key technical and engineering decisions; Photo: courtesy of East Anglia Wind.