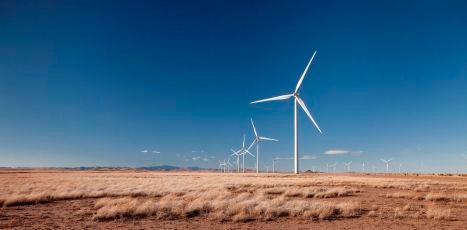 Danish wind turbine maker Vestas Wind Systems has won a contract from Duke Energy Renewables to supply wind turbines totalling 400MW for two proposed power projects, Los Vientos 3 and Los Vientos 4, in Starr County, Texas.
The contract, which is claimed to be the company's largest turbine order globally since 2010, calls for the supply of 200 x V110-2.0 MW turbines with deliveries expected to start in the first half of 2014, and commissioning set for 2015 and 2016.
The scope of the contract also includes three-year full-scope service agreements (AOM 5000 service), which features the VestasOnline surveillance system that remotely controls and monitors the turbines and predicts potential problems, ensuring minimised lost production.
Vestas' Colorado factories will manufacture blades, nacelles and towers for these projects, which are expected to generate enough renewable electricity to power around 120,000 Texas households.
Vestas president sales and service division in US and Canada Chris Brown said Duke Energy has awarded the contracts to Vestas based on its ability to deliver high quality services and products such as the new V110-2.0 MW turbine.
"This order also will keep our US factories busy and create jobs for Vestas service technicians who ensure the turbines are producing the maximum amount of power," said Brown.
"This order also will keep our US factories busy and create jobs for Vestas service technicians."
Los Vientos 3 is likely to become operational at the end of 2014, while Los Vientos 4 is expected to come online by June 2016.
In June 2013, the Austin City Council has authorised Austin Energy to purchase full output of the two projects being built by Duke Energy, for terms of up to 25 years for a total estimated amount of $500m.
The company has already completed the Los Vientos 1 and Los Vientos 2 wind projects totalling 402MW in Willacy and Cameron Counties in Texas in January 2013.
The 200MW first project will sell its output and associated renewable energy credits (RECs) to CPS Energy under a 25-year contract, while the output and associated RECs from 202MW Los Vientos 2 are being sold to Austin Energy.
---
Image: Los Vientos 3 and 4 projects in Texas will feature Vestas wind turbines. Photo: courtesy of Vestas Wind Systems.