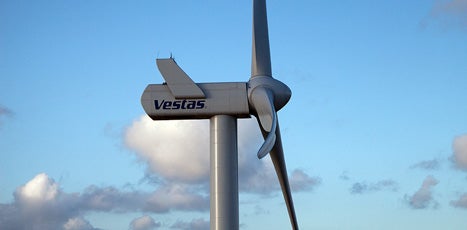 Vestas has secured a contract to supply wind turbines to the Botievo II project in Ukraine from energy firm DTEK.
The 200MW project is located in the coastal area of Zaporozhye region, near the village of Botievo.
Under the contract, Vestas will install and commission 35 of its V112-3.0MW wind turbines at the €320m wind farm.
The contract, which includes an AOM 4000 service agreement, also requires the Danish wind turbine manufacturer to provide its VestasOnline Business SCADA system.
Delivery of the turbines is scheduled to start at the end of this year. The project is expected to be commissioned in 2014.
The first phase of Botievo project features 30 Vestas 112-3.0MW wind turbines, with 90MW of installed capacity.
In October 2012, DTEK announced that 19 turbines have been installed at Botievo wind farm and the electricity generated is being supplied to the networks of Zaporizhzhia.
On completion the wind farm will produce 686GWh per year, enough to power 960,000 households and reduce carbon emissions by 730,000 tonnes of CO2 per year.
Botievo wind farm is part of 550MW DTEK Priazovsk Wind Park in Zaporizhzhia region.
The park also includes Primorsk and Berdiansk wind farms, which are currently under development.
---
Image: Vestas will supply 35 V112-3.0MW wind turbines to the Botievo II project in Ukraine. Photo: Courtesy of Vestas.