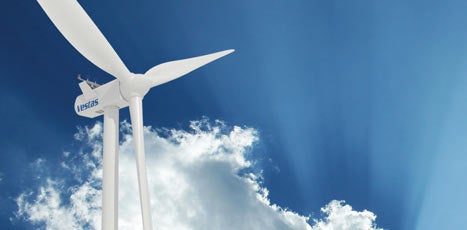 Vestas has received a 34MW wind turbine contract from ERG Renew for the Palazzo San Gervasio wind farm in Basilicata, Italy.
Under the contract, Vestas will install and commission 17 of its V100-2.0 MW wind turbines for the project.
The contract also requires that the Danish wind turbine manufacturer provide its VestasOnline Business SCADA system, which enables monitoring and control of individual turbines, groups of turbines and an entire plant.
Delivery of the turbines is due to start in the second half of 2013, while the project is expected to start operations by the end of 2013.
The wind power plant will produce about 97GWh per year, equal to an annual saving of almost 39,000t of CO2 emissions.
The plant will produce enough electricity to meet the energy needs of over 85,000 people in Italy.
Vestas Italia general manager Rainer Karan said; "Further developing our relationship with ERG Renew, one of the key players in wind energy production in Italy, is part of our continuous efforts to be closer to our customers and provide them with solutions tailored to their needs."
ERG Renew has an installed capacity of 1,062MW in Italy and a total capacity of 1,232MW in Europe.
---
Image: Vestas will supply 17 V100-2.0 MW wind turbines to a wind farm in Italy. Photo: Courtesy of Vestas.