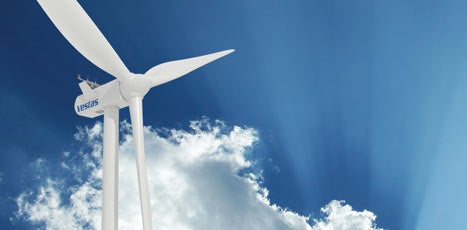 Denmark-based wind turbine manufacturer Vestas has secured an order to supply 24 units of V100-2.6MW wind turbines for the Gravina-Poggiorsini wind power plant in Puglia, Italy.
The order, which has been placed by Nuova Energia, requires Vestas to install and commission the wind turbines and supply a VestasOnline Business SCADA system.
The contract also includes a five-year service and maintenance agreement.
Vestas expects to deliver the wind turbines in late 2013, and commission them by the end of the year.
On completion, the Gravina-Poggiorsini wind plant, which is expected to generate over 140,000MWh of power per year, will provide enough electricity to meet the household needs of over 123,000 people in Italy.
The electricity generated by the plant is expected to save the environment from over 55,000 tonnes of CO2 emissions per year.
Vestas Italia general manager Rainer Karan said the contract is the third deal that the company has signed under the newly introduced auction system, since it started its operations in Italy in 1998, which has resulted in over 3GW of wind capacity installed in the country.
"Through our long-standing partnership with FRI-EL that dates back to 2001 we are committed to further develop the wind energy sector in the country," Karan added.
FRI-EL Green Power CEO Josef Gostner said: "Investing in new wind technology reinforces our commitment to the country's renewable energy agenda, our will to grow further and ensure our wind power plants are more efficient."
Earlier in April 2013, Vestas secured a contract to supply wind turbines to the Botievo II project in Ukraine from energy firm DTEK, while in March, the company received a 34MW wind turbine contract from ERG Renew for the Palazzo San Gervasio wind farm in Basilicata, Italy.
Nuova Energia is a special purpose company of FRI-EL Green Power, which is specialised in the production and sale of energy from renewable sources.
---
Image: Vestas will supply 24 units of V100-2.6MW wind turbines for the Gravina-Poggiorsini wind power plant. Photo: Courtesy of Vestas.