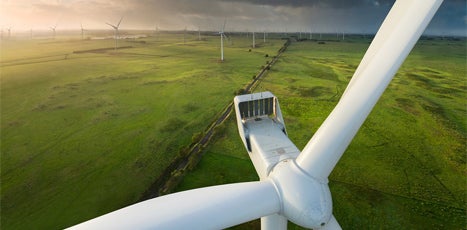 Danish wind turbine manufacturer Vestas has secured an order from Aspiravi and Limburg win(d)t to supply 27MW onshore turbines for wind power plants in Flanders, Belgium.
Under the deal, Vestas will install and commission three units of the V112-3.0MW turbine and nine units of the V90-2.0MW turbine for the plants.
The contract also includes a 15-year Active Management Output (AOM) 4000 service agreement.
Construction of the turbines is expected to commence by the end of this year, while the projects are anticipated to be commissioned by the beginning of 2014.
Aspiravi and Limburg win(d)t director Rik Van de Walle said: "We are currently operating about 50 Vestas wind turbines in Belgium and abroad and in these projects Vestas has demonstrated to be a partner for us more than purely a contractor."
Vestas Central Europe senior vice president of sales Hans Vestergaard added: "Further developing our long-term partnership with Aspiravi NV and Limburg win(d)t, one of the key players in the wind energy sector in Belgium, is part of our continuous efforts to meet our customers' needs with efficient wind energy solutions."
Vestas has installed over 49,000 tubines in 73 countries, reducing carbon emissions by about 55 million tonnes per year.
---
Image: Vestas will supply 27MW onshore turbines for wind power plants in Belgium. Photo: Courtesy of Vestas.