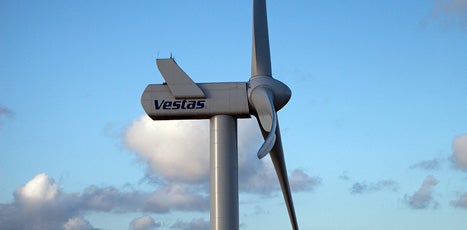 Vestas Wind Systems has won a contract from Turkish steel pipe producer Erciyas Celik Boru to deliver wind turbines for the 52MW Kavakli RES wind power plant in the Balikesir province, Turkey.
According to the contract, Vestas will supply, install and commission 16 V112-3.3MW wind turbines at the plant, including a five-year active output management (AOM4000) full-scope service contract, which comprise scheduled and unscheduled maintenance and consumables.
Delivery of wind turbines to the site is expected in the first quarter of 2014 and the commissioning of the plant is set for the second quarter of 2014.
The plant is estimated to generate approximately 193GWh of electricity a year, which is enough to power more than 390,000 people in Turkey, and cut CO2 emissions by more than 95,000t annually.
Since the commencement of its operations in 1984 in Turkey, Vestas has delivered wind turbines totaling 640MW capacity in the region.
Erciyas vice chairman Emre Erciyas said that Kavakli RES, which will be set for installation of turbines in the first quarter of 2014, is the company's first wind power project.
"Vestas has delivered wind turbines totaling 640MW capacity in the region."
"Vestas' V112-3.3 MW was able to outperform our expectations and therefore we are proud to announce the very first wind power plant in the country with one of Vestas' newest products," Erciyas said.
Vestas Turkey general manager Olcayto Yigit said that the company welcomed Erciyas's commitment to harness wind energy in Turkey that will in turn help achieve the country's target for renewable energy sources.
"We are fully confident that our recently launched V112-3.3 MW turbine will allow our customers to harvest wind in a very profitable way," Yigit said.
---
Image: Vestas to install 16 V112-3.3MW wind turbines at Kavakli RES, Photo: courtesy of Vestas