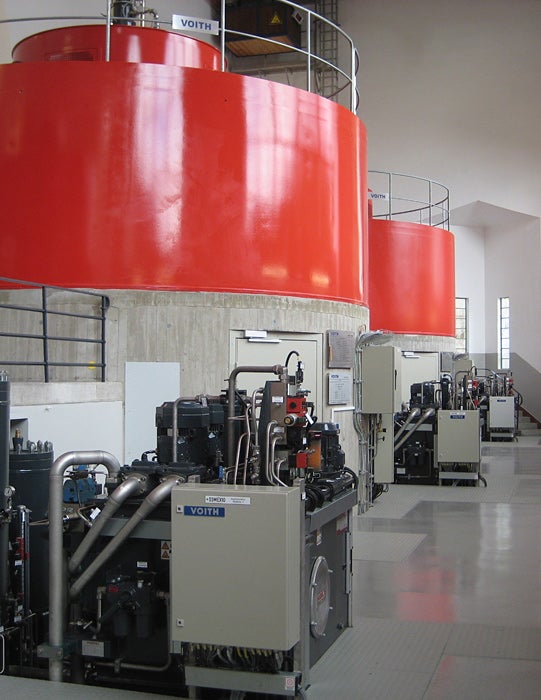 Family-owned German firm Voith Hydro has secured a major management contract from Chilean electricity generator AES Gener to help construct the South American country's largest hydropower project.
Located in Santiago, the facility 'Alto Maipo' will become Chile's largest hydro power project, with two run-of-river plants Alfalfal II and Las Lajas.
The scope of work under the contract includes turbine and generator set up, engineering, manufacturing, erection and commissioning, alongside the complete management of the project.
Voith Hydro CEO Dr Roland Münch said: "Our long-term, international experience in the area of planning, manufacturing and the erection of hydropower plants, our excellent references in recent projects in Latin America and our solid market presence in Chile were key factors for winning this contract."
In order to meet the scorching demand for electricity in the country, Chile has been making efforts in recent years to increase energy generation from renewable sources, with 50% of its current energy production already coming from hydropower.
Voith said that the new contract strengthened its presence in South America, and complements another contract that it had recently received in the region by the AES Group.
Under the contract with AES Group, Voith will undertake the modernisation of the run-of-river power plant Água Vermelha in Brazil.
Being one of the Europe's biggest family-owned companies, Voith has presence in about 50 countries around the globe, and serves energy, oil and gas, paper, raw materials and transport and automotive markets.
---
Image: Voith will set up turbine and generator as part of the contract to manage Alto Maipo hydro power project. Photo: courtesy of Voith.