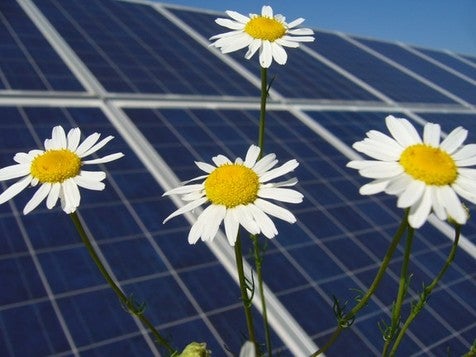 Rumours that MidAmerican Energy, owned by billionaire Warren Buffet, is seeking to acquire Suntech Power has raised the solar panel maker's shares by 28%.
Suntech Power, a China-based company, filed for bankruptcy in March 2013, after failing to pay $541m in convertible debt.
Suntech has lost 18% since Chinese banks filed an insolvency petition for its main unit on March 20.
This month, several reports suggested that Suntech Power is planning to close three of its four Chinese plants as part of its restructuring plans.
But a news services owned by the Hong Kong Economic Times said that MidAmerican may buy the solar panel maker, citing an unidentified person.
MidAmerican spokesperson Tina Potthoff told Bloomberg that the company does not comment on specualtion.
To date, MidAmerican has invested in solar power projects in California and Arizona, as well as wind farms in Illinois, US.
In January 2013, Buffett's MidAmerican Solar acquired the 579MW Antelope Valley Solar Projects (AVSP) from US-based solar panels manufacturer SunPower.
Together the two projects, co-located in Kern and Los Angeles Counties in California, will form the largest permitted solar photovoltaic power development in the world.
In June 2012, Suntech Power announced that it will introduce a new 60-cell, 255W polycrystalline module (STP255-20Wd), which utilises optimised metallisation technology to boost efficiency.
---
Image: Solar panel maker Suntech went bankrupt in March 2013. Photo: Courtesy of FreeDigitalPhotos.net.