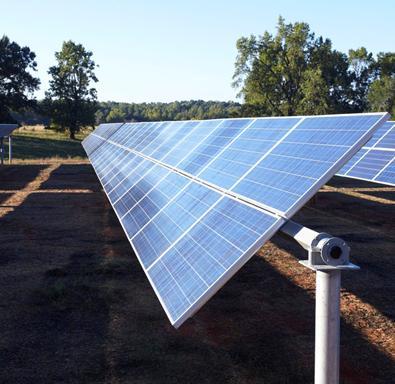 Welspun Renewables Energy, a subsidiary of Welspun Energy, plans to invest Rs10bn ($185m) in setting up a 100MW solar power project in the Indian state of Chhattisgarh.
The company has recently signed a memorandum of understanding with the state government in Raipur for the project and will start work in 2015.
The state government of Chhattisgarh will facilitate the necessary approvals, permission, clearances, land acquisition and registration for the solar power project.
With this new development, Welspun Energy is expected to achieve an annual carbon dioxide emission reduction of 15,8118t.
Welspun Energy co-founder and managing director Vineet Mittal said: "Green energy can be made affordable if more and more states take initiatives to expand their renewable portfolio. Dependence on fossil fuels must decrease.
"We want to bring a change in this power equation and with this MoU we are taking our first step in this direction in Chhattisgarh."
Welspun Energy is developing over 250MW of solar and 800MW of wind power generating capacity in states such as Karnataka, Madhya Pradesh and Rajasthan.
The company aims to commission 1.7GW of solar and wind power projects within the next three years.
---
Image: The new solar power project in Chhattisgarh, India would begin construction works in 2015. Photo: courtesy of Akhil.Jariwala.