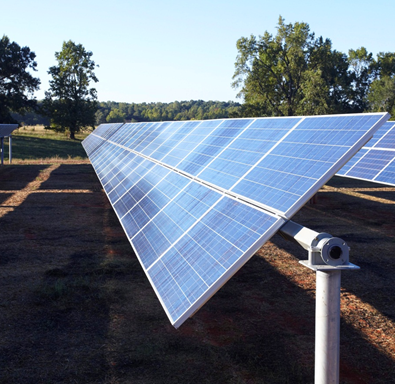 Welspun Energy, the Indian arm of US-based Welspun Group, has raised funds of about Rs3.55bn ($64.11m) to set up a 50MW solar photovoltaic (PV) project in the state of Rajasthan.
The company has secured long-term project funding from a consortium of lenders comprising three public sector banks and one infrastructure finance firm.
Welspun signed a power purchase agreement with NTPC Vidyut Vyapar Nigam, the power grading arm of state-owned power producer NTPC, on 27 January 2012.
It said the weighted average tariff of Rs8.05 ($0.15) per unit quoted at the time was one of the lowest.
The project is likely to be commissioned in the first quarter of 2013.
Vineet Mittal, Welspun Energy managing director, said this is a major development for the company and the renewable energy sector.
"The quick financial closure reinforces the faith and support of the financial sector in Welspun Energy's credibility and unmatched skill at project execution, commissioning and power generation," Mittal added.
"As the leading producers of highly-competitive clean and green power, it is our aim to achieve grid parity within the next few years and establish the value of renewable energy to India's energy security."
The firm already has presence in the states of Andhra Pradesh, Gujarat, Karnataka and Madhya Pradesh.
It intends to expand in the states of Chhattisgarh, Orissa, Tamil Nadu and Uttar Pradesh.
The Indian solar power producer is further adding about 250MW solar projects by the end of 2013.
---
Image: The 50MW solar PV project will be set up in Rajasthan, India. Photo: courtesy of Akhil Jariwala.