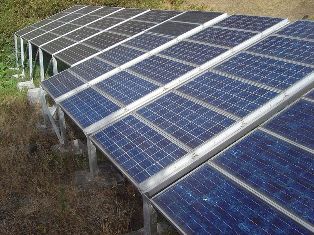 West Holdings, a Japan-based home renovation firm, is planning to invest $1.3bn to develop solar power plants in the country.
Japan Mega Solar Power, a new company formed by West Holdings in June 2012, will set up 250 plants with a combined capacity of 500MW over five years.
The start-up firm has attracted 12 investors, including Japan's finance and leasing company Orix, China-based photovoltaic cells maker JA Solar, and South Korea's LS Industrial Systems, reports Bloomberg.
The company hopes to take advantage of higher tariffs offered for renewable energy in Japan.
Last month, the government introduced an incentive programme for power from renewable sources such as solar and wind.
As per the programme, utilities are required to pay above-market rates to clean energy producers, with the additional cost passed on to consumers as a surcharge.
Japan Mega Solar managing director Toshihisa Nagashima told Bloomberg that his firm may review the project depending on preferential rates set annually by Japan's government for clean energy.
The government has set the feed-in tariff for solar at JPY42 ($0.53) per kilowatt-hour for 20 years, nearly threefold increase from JPY14.59 ($0.18) per kilowatt-hour that industrial users paid for electricity in the year ended in March.
Image: Japan Mega Solar Power plans to set up 250 power plants over five years. Photo: David Monniaux
–