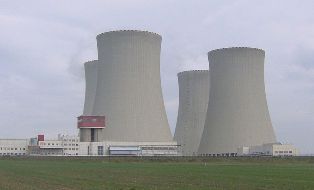 Westinghouse Electric has signed an agreement with Czech company Hutní montáže to cooperate on the potential construction of nuclear reactors in the Czech Republic.
The Toshiba Corp unit is among three bidders in a multi-billion dollar tender by Czech utility CEZ to construct two new units at its Temelin nuclear power station.
The company said that if it wins the AP1000 nuclear power project, Hutní would perform the majority of the mechanical installation and construction testing.
In addition, Hutní is likely to provide heavy lifting cranes and rigging to offload, transport on-site and set components into the plant, including containment vessel, modules, and major nuclear steam supply system.
Westinghouse said the latest move marks an important milestone in its ongoing initiative to develop local partners and deliver a competitive tender to CEZ for the construction of two reactors.
The company has already signed a number of important memoranda of understandings with major Czech companies, including I&C Energo, Metrostav and Vítkovice to establish a strong local supply chain.
Miroslav Precechtel, Hutní montáže chairman of the board of directors, said: "Our role within the Westinghouse team if selected would create substantial new capabilities in areas which would expand our range of products and services and gain access to regional nuclear and non-nuclear opportunities.
"We are very pleased to be identified as a potential key partner for the AP1000 Temelín 3 & 4 project."
---
Image: Westinghouse Electric bids for an AP1000 nuclear power project in Czech to build reactors at Temelin plant. Photo: courtesy of Japo.