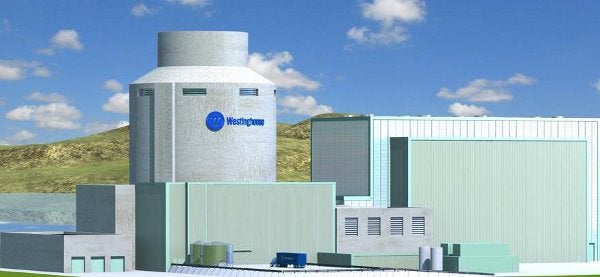 Westinghouse Electric Company said it will apply to the US Department of Energy (DOE) for investment funds to licence the development of small modular reactor (SMR) technologies.
The move is in response to the final Funding Opportunity Announcement (FOA), issued by the government, for investment funds worth up to $452 million.
The DOE plans to consider SMR applications which include passive safety features that can be licensed to achieve commercial operation on site by 2022.
Westinghouse president and chief executive officer Aris Candris said the company will apply for the DOE's small modular reactor investment funds with a consortium of utilities.
"This federal support will provide the potential to expand the nation's options for nuclear power as well as to further the nation's competitive edge in the global clean energy race," said Candris.
Westinghouse chief technology officer and senior vice president for research and technology Kate Jackson said the company is well positioned to be the first to market with the safest and most economical small modular reactor.
"Our experience, capabilities, and licensing expertise are a competitive advantage for utility partners and help to ensure a rapid deployment of operating plants," noted Jackson.
The Westinghouse SMR, based on the company's AP1000 reactor design, is a 225 MWe, integral pressurized water reactor, with all the primary components located inside the reactor vessel.
Image: The Westinghouse SMR is based on the Westinghouse AP1000 reactor design. Photo: Westinghouse Nuclear.