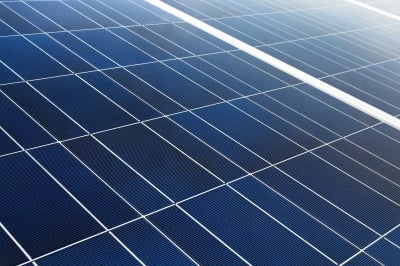 Westmill Solar Co-operative has completed the acquisition of a 5MW solar power project located near Oxfordshire in the UK.
The £16.5m solar project, which is spread across a 30-acre former airfield, is the UK's first and the world's largest co-operatively owned solar farm.
The Co-Operative's share offer attracted 1650 investors and was sold out in six weeks.
The share offer eventually raised £6m and was supplemented by an loan from Investec Bank, which would be later transferred to a pension fund bond.
Built in July 2011, the Westmill Solar Park houses 20,000 photovoltaic panels and is capable of saving over 2,000t of carbon dioxide emissions.
In 2011, the solar park had generated 4,900MWh of power, equivalent to the annual energy consumption of 1,500 homes in the surrounding area.
The solar farm benefits from UK feed-in tariffs introduced last year, which are guaranteed for the next 24 years.
Commenting on the success of the project, Westmill founder director Adam Twine highlighted the team's effort in making the project successful amid shifting government policy and tight deadlines.
"Westmill represents the best of what low carbon investment and renewable energy can offer and hopefully will inspire others to realise that when we get together we can make change happen and can engage positively with the threat of climate change," Twine added.
Westmill Solar Co-operative chairman Philip Wolfe said: "Solar power will become the world's greatest energy source in our lifetime; heralding a new era of sustainable and 'democratic' energy supply. As the success of Westmill shows, solar energy enables ordinary people to produce clean power, not only on their roof tops, but also at utility scale."
---
Image: Westmill Solar Park in the UK houses about 20,000 photovoltaic panels. Photo: courtesy of FreeDigitalPhotos.net.