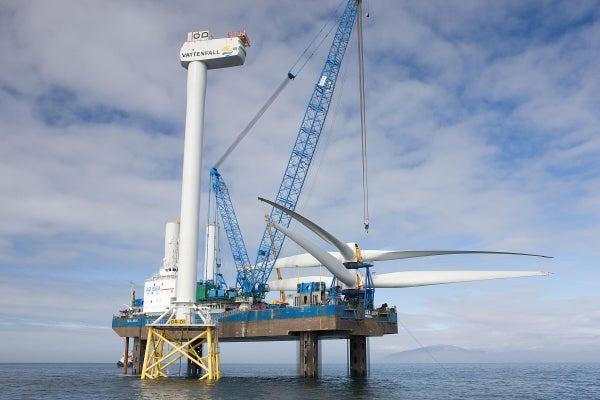 Wood Group has won a £17m management contract to fabricate, install, commission, operate and maintain two weather monitoring stations for an offshore wind farm development off the Norfolk and Suffolk coasts.
The group's Kenny business unit will deliver the project, while renewable energy consultancy SgurrEnergy will be responsible for supplying, installing and commissioning the power and ancillary top side monitoring equipment.
Wind data collected by the masts will be used to design the wind farm and estimate the long-term energy production of the site.
East Anglia Offshore Wind is a 50-50 joint venture between Scottish Power Renewables and Vattenfall. The project has the potential to deliver 7,200 megawatts of installed capacity and is capable of generating clean green energy to power five million homes.
Wood Group Kenny will undertake fabrication and offshore installation management of the monopile structure to support the equipment platform and tower met mast.
Fabrication of the met masts is expected to begin this month and installation is planned for 2013 in the East Anglia Offshore Wind Zone.
SgurrEnergy measurement team leader Robbie Gibson said: "Supplying and installing top side equipment and providing O&M services to East Anglia Offshore Wind will utilise the offshore and measurement expertise that SgurrEnergy has developed over its ten years in renewable.
"Working together with Wood Group Kenny is key in the delivery of this offshore met mast project, and the project further strengthens this important future linkage."
---
Image: Vattenfall will build the offshore wind farm in partnership with Scottish Power Renewables. Photo: courtesy of Tony West/Vattenfall.