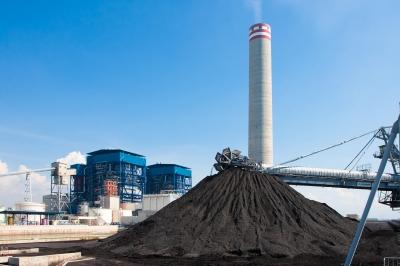 An estimated 1,199 new coal-fired power plants with a generating capacity of 1.4m MW will be installed around the world according to a new report from the World Resources Institute.
The report 'Global Coal Risk Assessment' says that these plants will be spread across 59 countries.
China and India together account for 76% of the proposed new coal power capacities and their combined share in total global coal consumption is 55%.
In 2010, global coal consumption stood at 7,238 million tonnes with China being the major consumer, according to estimates by the International Energy Agency.
The report shows that new coal-fired plants have been proposed by 483 power firms, including China's Huaneng and Guodian, and Indian power utility NTPC.
Cambodia, Guatemala, Morocco, Oman, Senegal and Uzbekistan are among the ten developing countries who have also proposed new coal-fired plants.
As of now, these developing countries either have no domestic coal production or have limited capacity, the report notes.
The world's five biggest coal-fired power producers, China Power Investment, Datang, Guodian, Huaneng and Huadian are the are also among the top developers of the proposed plants.
The report also finds that state-owned power firms are leading proposers of new coal-fired plants in China, Czech Republic, Indonesia, South Africa, Turkey, and Vietnam.
Meanwhile, the US will shut 200 coal plants which are either not economically viable or could not compliant with environmental regulations by the US EPA.
---
Image: India and China together account for 76% of the proposed new coal power capacities. Photo: courtesy of Edal Anton Lefterov.