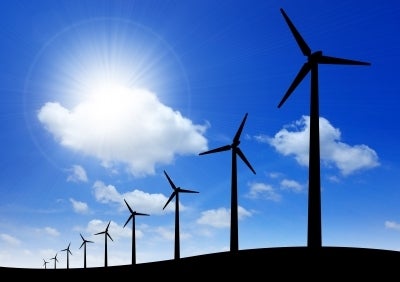 Xcel Energy has sought approval for its proposed 150MW wind project in Rolette County from North Dakota regulators.
The wind power project, Border Winds, is the fourth new wind resource proposed by the company in Upper Midwest service territory in the last month.
The latest project brings the total capacity proposed by the company in the region to 750MW.
The Border Winds project is expected to reduce customer costs by an estimated $45m over the project's life, while the total amount saved from the four Upper Midwest projects is expected to be more than $220m.
RES America Developments will develop the Border Winds project and then transfer the ownership to Xcel Energy.
Northern States Power president and CEO Dave Sparby said, "Wind energy is a valuable, low-cost substitute for natural gas and other fuels right now. These projects will reduce customer costs by providing a valuable hedge to rising and volatile fuel prices well into the future."
"The latest project brings the total capacity proposed by the company in the region to 750MW."
In July 2013, Xcel Energy sought approval for three wind projects in its NSP territory: the power purchase agreement with the 200MW Odell Wind Farm near Windom, Minnesota, the 200MW Courtenay Wind Farm near Jamestown, North Dakota and a sales agreement with RES America Developments for the 200MW Pleasant Valley Wind Project near Austin, Minnesota.
Xcel Energy submitted the projects to the Minnesota Public Utilities Commission and the North Dakota Public Service Commission for consideration.
Decisions on the proposals are expected by late fall, while in order to qualify for the extended federal renewable energy production tax credit, construction on the projects will begin immediately.
The four projects are slated to be operational by early 2016.
Since the beginning of 2013, Xcel Energy has proposed to add a total of at least 1.65GW of wind power, which is a 30% increase in overall wind capacity.
---
Image: The 150MW wind project has been proposed in Rolette County; Photo: courtesy of Freedigitalphotos.