Impreglon UK is the coating applicator of choice when it comes to impact resistant, erosion resistant, abrasion resistant and energy absorption coatings. Our coating range includes energy absorption polyurethane coating and hard facing coatings such as HVOF applied tungsten carbide.
We apply a wide range of thermally sprayed metals and ceramics along with a comprehensive range of low friction and dry lubrication coatings.
Energy absorption coating for the power industry
All our coatings are applied in our purpose-built coating facility in the midlands. Impreglon UK offers high quality, prompt turnaround, a customer-focused approach and the back-up of a multinational coating group.
Our energy absorption coating TC6501 is of great value to the power generation industry as it provides a different solution to conventional hard facing coatings.

Impact resistance can be achieved by either energy absorption or by the use of hard metal coatings. We can advise which coating would be the best solution for your problem.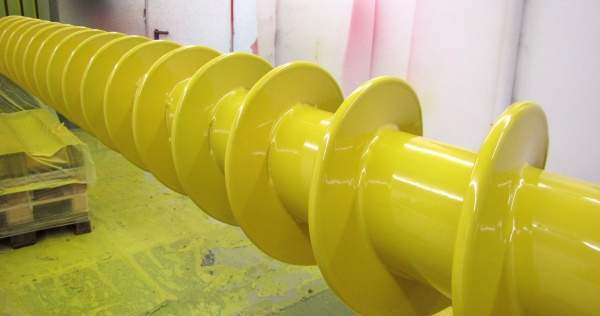 Screw / auger used to transport abrasive materials coated in the abrasion resistant energy absorption coating TC6501. The coating thickness is 4mm.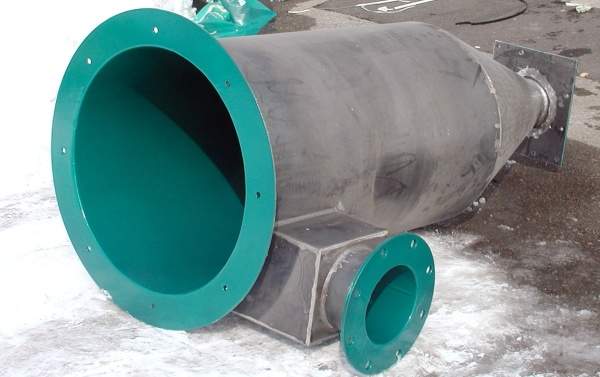 Cyclone chamber coated in 2mm thick TC6501 for abrasion and erosion resistance. This coating is perfectly suited to being applied into unusual shapes.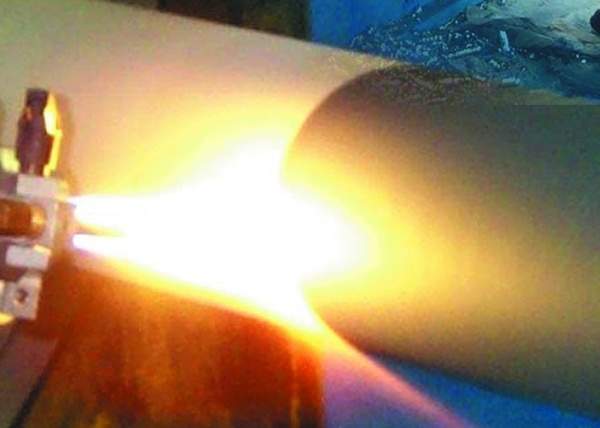 Roll surface being sprayed with HVOF tungsten carbide for erosion resistance and abrasion resistance. This supersonic process is also used for journal repair.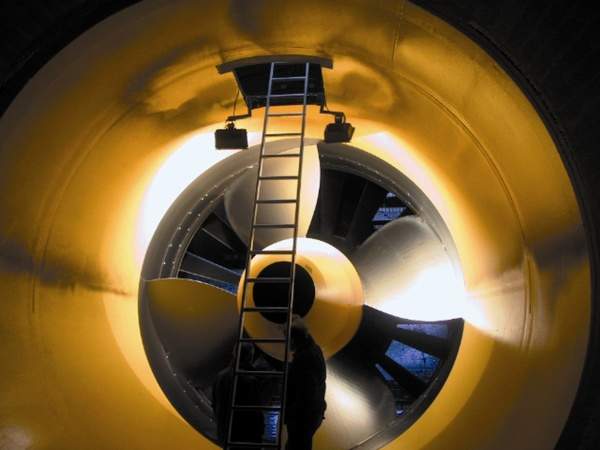 Power station rotor being installed after refurbishment coating. The coating was applied to a high tolerance and significantly improved the rotor performance.
TC6501 has a density of 1.0 which is seven to eight times less than steel, meaning it will absorb more energy for less coating weight. As a result, the whole coated component can be made lighter and hence more energy efficient.
The TC6501 coating thickness, from 0.5mm upwards with no top limit, is determined by the impact angle and the force it will be subjected to. The greater the impact angle, the greater the energy absorption. TC6501 will withstand 10,000 hours of salt spray, is non-toxic and is not moisture sensitive.
TC6501 also has unlimited compression resistance and its maximum adhesion is ~20Nmm-2. It has an electrical resistance of 5kVmm-1.
HVOF tungsten carbide and hard facing coatings
Hard facing coatings, such as HVOF applied tungsten carbide, arc and flame sprayed metals and plasma coatings are a traditional solution to impact, erosion and abrasion problems. Impreglon UK can provide all of these coating solutions.
HVOF applied tungsten carbide coatings are applied at supersonic velocity. This gives a very dense surface which is extremely useful for the coating of wear plates, fan blades and valves for example. The coating thickness depends on the application but is usually in the 0.2mm to 0.3mm range.
HVOF coatings offer excellent performance at high temperatures and are used for abrasion resistance, wear resistance and erosion resistance. Metal and ceramic spray can also be used to repair equipment such as shafts, pulleys and gears.
Dry lubrication and low friction coatings for wind turbines
Wind power generation is a growing industry that is here to stay. So it is appropriate that Impreglon coatings are hard wearing and long lasting. The most commonly used Impreglon coatings on wind turbines are those that provide dry lubrication.
The extraordinary sliding and dry lubrication properties of fluoropolymers, which have low friction values when in contact with the most varied substrates, are well known. What is not well known is just which of the many sliding and dry lubrication coatings are the best to use for a specific application. This is where the experience of Impreglon UK comes to the fore.
The Impreglon range of dry lubrication coatings includes PTFE, PTFE / graphite, PTFE / molybdenum disulphide and molybdenum disulphide on its own.
Corrosion resistant coatings
Galvanic protection is where the coating layer is designed to corrode in preference to the substrate. The coating can be an organic coating or it can be a sprayed metal such as aluminium (also known as thermally sprayed aluminium, or TSA).
A second type of corrosion resistant coating is where corrosion is prevented from happening due to the non-porous nature of the protective coating. Impreglon has a wide range of this type of coating with varying film thicknesses.
The third type of corrosion resistant coatings is the thicker fluoropolymer coatings that give barrier protection. These coatings have thicknesses that range from around 200 microns to more than 800 microns. Some of these coatings will withstand very aggressive and abrasive environments.
Other coating technologies available
A huge range of other coating technologies are available through the worldwide Impreglon Group, ranging from anodising through low friction non-stick coatings (such as PTFE and similar fluoropolymers) to decorative systems.
Our coating facility in Hungary can offer the latest generation sherardizing, while our facility in Bavaria offers PTFE sealed anodising; and in northern Germany, we offer a fully automatic powder coating line. These are just a few examples of how the Impreglon Group can serve the power generation industry.
Why use Impreglon?
Impreglon UK started applying coatings in 1986 and is part of the Impreglon Group, which has coating facilities across the world. Each facility acts independently but shares technology.
The Impreglon Group companies work with each other as a team to ensure all our clients receive the very latest and best coating solutions to their problems. These concepts of world-class best practice and teamwork are very strongly believed in by the Impreglon Group.
So if you need the very best coating service, workmanship and quality, contact Impreglon UK.