Cooling power generation, distribution and conversion processes required in the energy sector is a demanding area that requires plenty of experience and technical know-how.
We are innovative, competent and reliable partners, and know the true value of customised heat exchanger engineering. We have been active in this sector for many years, and in addition to personal consulting and technical expertise. The company also provides global production, reliable delivery, a prompt spare parts service and high-production capacities.
Cooling of media for power plant equipment
The cooling of media is necessary in a number of processes, e.g. cooling of machines, oil, chemical processes and others. Güntner offers customised air-cooled fin fan coolers, plate heat exchangers and microchannel heat exchangers.
Power plant cooling
Modern power plants achieve maximum output from the primary energy used. These plants cannot function without additional cooling and Güntner products are used for all plant parts that require this.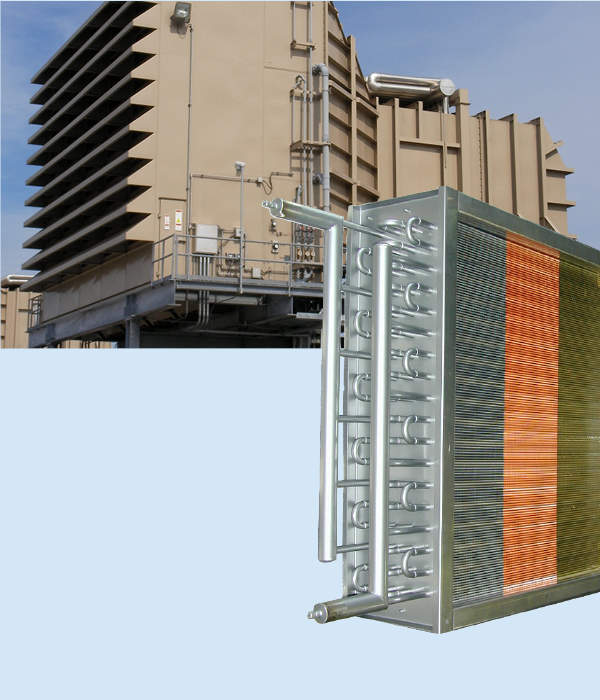 Güntner provides cooling air inlets for turbines in the power industry.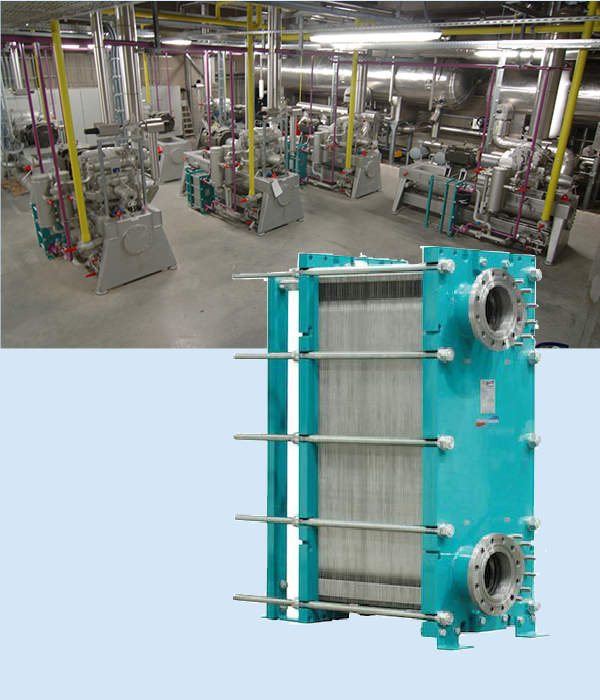 Media cooling is vital for a number of processes, such as machines, oil and chemicals.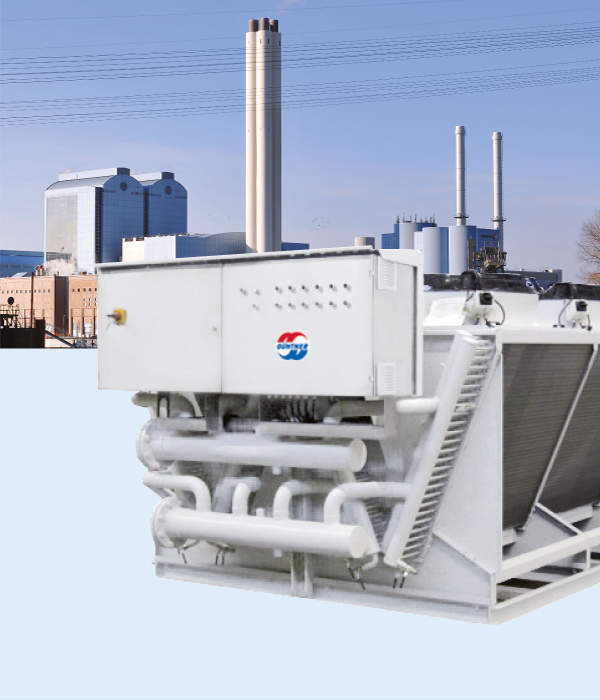 Products from Güntner products can be used for all power plant components that require cooling.
Güntner designs, manufacturers and installs cooling transformer converters for power industry applications.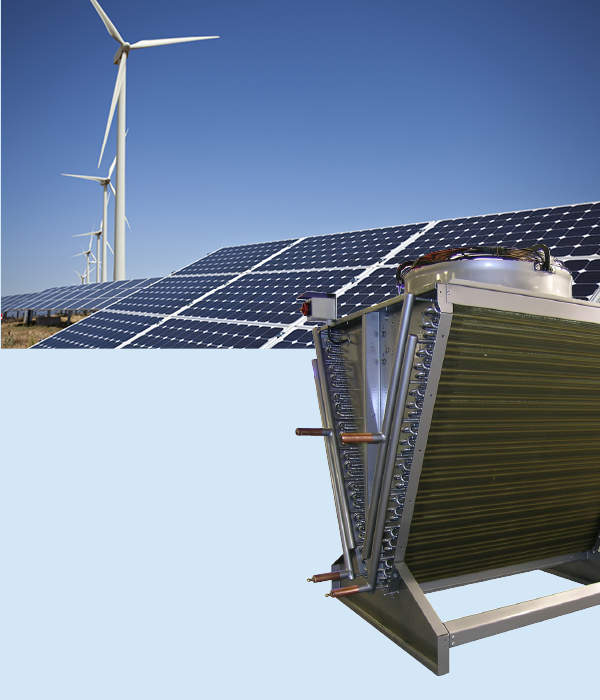 The company provides cooling equipment and systems for use at windfarms and solar power facilities.
Cooling of power transformers / converters
Energy transport and energy conversion play an important role in modern economic systems. The high demand that this infrastructure responsibility entails also applies for the necessary plant components used. Güntner heat exchangers, which are used for cooling processes, have guaranteed for reliabilty.
Gas turbines: cooling of the charge airflow
The importance of gas as a global economy fuel is constantly growing. Gas turbines are increasingly used for power generation in developing regions in particular. Frequently high ambient temperatures mean that these gas turbines require cooled charge airflow. Güntner produces heat exchanger coils as OEM units for installation in filter houses in customer-specific dimensions and materials.
Air cooled fin and tube coils (bare coils)
We deliver customised heat exchangers for flexible plant integration. The customer gets completely mounted units to the installation site.
Customised solutions we provide include:
Dimensions
Material combinations
Fin geometriesTube types
Fluids
Comprehensive air cooling solutions
Güntner has been manufacturing components for more than 80 years, with extensive experience in projects with complex specifications, small footprints, strict sound requirements or specific material requirements, ensuring our solutions are comprehensive.
Modular units consisting of heat exchanger, casing and fan with controller comprise:
Condensers
Air-cooled drycoolers / fluid coolers (dry operation, adiabatic cooling, hybrid cooling, evaporative cooling), fin fan coolers, sandwich coolers (two circuits)
Hybrid coolers
Application-oriented dimensions and forms: flatbed, V-form, double coil
High nominal capacity, minimal footprint
Thermodynamically and sound optimised; optimal air supply
Plate heat exchangers
Thermowave plate heat exchangers are available as laser-welded modules and gasketed plate heat exchangers. Both designs are produced by thermowave in a large variety of plate sizes, as well as individually required materials. Users can achieve a high-degree of flexibility and investment protection as their apparatuses can be extended at any time and be perfectly adapted to constantly changing areas of application.
The product line comprises:
Thermoclean: special hygiene version
Thermoplus: outstanding efficiency in high-pressure applications, up to 50bar
About Güntner
Based in Fürstenfeldbruck near Munich, Germany, Güntner GmbH & Co. KG is a world leader in manufacturing refrigeration and air-conditioning equipment components. With 3,000 employees worldwide and production sites in Germany, Hungary, Indonesia, Mexico, Brasil and Russia, the company has a strong presence for their partners in all markets.
Decades of experience in the industry and the consistent integration of the latest technologies and research findings ensure the high-quality standard of Güntner solutions. Users include the international automotive, foodstuffs, pharmaceutical and computer industries and numerous public sector institutions.
As a subsidiary of the Allied Heat Exchange Technology AG (A-HEAT AG), the company benefits from the inter-company information and know-how transfer, which provides decisive impulses to the different companies forming part of the group.
Based in Vienna, Austria, A-HEAT AG is an internationally active leading technology group with a strong focus on refrigeration and air-conditioning technology, as well as process engineering. The group serves as holding company for the Güntner GmbH & Co. KG, JAEGGI Hybridtechnologie AG, Thermowave GmbH, and Basetec products and solutions GmbH.