Gupex is an international air heat recovery, engineering, design and installation company, established for nearly 25 years. The company manufactures large purpose-made air-to-air crossflow plate heat exchangers and heat recovery units. These are made of fibre glass reinforced polyester (GRP) and other high-temperature composites, used for moist, polluted, corrosive air and gas with high concentrations of particles.  
Combustion air pre-heaters and gas/gas plate heat recovery units
Thermally efficient combustion air pre-heaters and gas/gas plate heat recovery units can be fitted to any air and gas flow from as low as 5,000m³/hr (3,000cfm) up to several hundred thousand m³/hr or more if needed. The operating conditions range from low to medium high temperatures.
Industrial heat recovery units
GUPEX® industrial heat recovery units are installed and operate in humid, dusty industrial gas and air streams with high acid concentrations, including most types of waste heat recovery. 
Rapid payback time combined with a very long operating life with low maintenance costs make the GUPEX heat exchangers a very favourable investment in both the short and the long run in most conditions.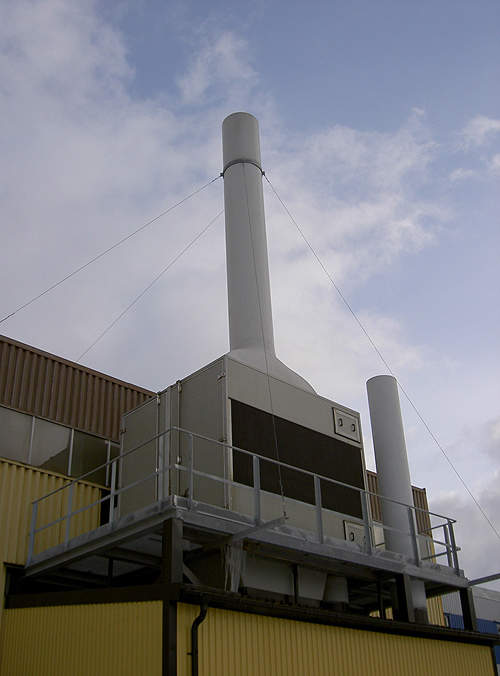 Heat recovery from exhaust air in the zinc coating industry.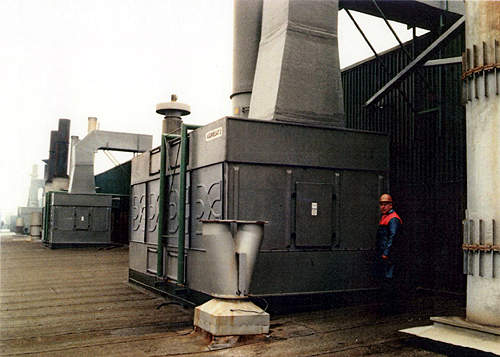 Air/air plate heat exchanger in metal processing.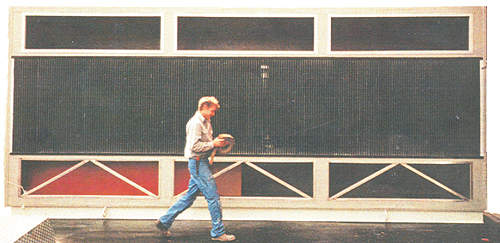 90,000m³/hr GUPEX single-unit plate heat exchanger.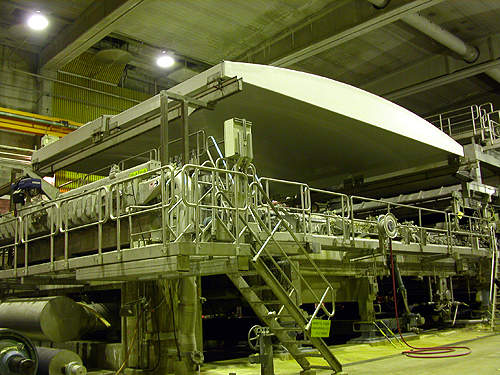 Non-condensing extraction hoods for capturing moist ventilation exhaust air from production machines.
Air-to-air plate heat exchangers
The GUPEX air-to-air plate heat exchangers, made of high-temperature fibre reinforced composite, become increasingly cost-effective with the escalation of energy prices.
Gupex designs and builds the technology of air waste heat recovery from polluted, moist and corrosive air emission and humid flue gas as well as heat recovery from low temperature air, which is a substantial industrial energy area widely neglected up until now. Retro-fitting of air-to-air waste gas heat recovery in industrial processes has never been more cost-effective.
Air-to-air (gas-to-gas) plate heat exchanger units
The GUPEX air-to-air (gas-to-gas) plate heat exchanger units are designed for exhaust air handling in dusty environments without air filters to protect them from clogging up the plates. Favourable areas for the GUPEX air and gas heat recovery include:
Exhaust air energy recovery
Heat recovery coal drying and preheating
Exhaust gas reheating in flue gas desulphurisation processes
Mine air pre-heating
Paper production machine ventilation and heat recovery
Energy efficient dehumidification
Heat recovery hot fumes
Fluid bed dryer air pre-heating
Temperature control in gas and air purification (scrubbing)
Heat recovery from spray drying
Flue gas heat recovery
The GUPEX air-to-air (gas/gas) heat exchangers offer the advantages of low weight, high mechanical strength and high resistance to corrosive air. The surface finish of the heat transfer plates are easy to clean, making the heat exchanger practically maintenance free. The standard heat exchanger unit is supplied with large inspection doors and spacious chambers and plenums for easy inspection and cleaning.
Gas flows from an FGD scrubber will be moist and will contain particles which have failed to be removed in the scrubber. Such operational conditions are normally not suitable for air-to-air heat exchangers, like those made of aluminium or steel. However, the GUPEX GRP heat exchanger will not only be resistant to most of the corrosive chemicals in the air flow and be completely unaffected by even larger particles in the gas flow, but the heat exchanger is also designed to handle any amount of water condensing in the heat exchanger.
Air moisture capture system for ventilation and heat recovery
Gupex also manufactures the GUPEX HDS™ air moisture capture system for paper production ventilation and heat recovery. This also includes thermally insulating air ducts connecting to the heat exchangers.
Gupex supplies a large spectrum of heat exchangers, from individual units up to complete air heat recovery installation with all air handling and ducting. Energy surveys for factories and processes can also be included.