Solon Manufacturing Company began manufacturing pressure controls in 1960 and has built a reputation of high quality and the ability to meet the demands of difficult applications and extreme environments. Solon's industrial controls division manufactures a complete line of industrial pressure switches, including:
Vacuum
Differential
Hydraulic
Bellows actuated
Diaphragm actuated
Piston actuated
Explosion proof
Applications range from supplying low-pressure differential pressure switches for nuclear safety, high-pressure for oil and gas, SF6 gas density monitoring for utilities, and instruments to withstand corrosive environments.
Standard and custom engineered pressure controls
Solon's unique pressure switch design allows many special features to be combined to specify unusual pressure switch functions for particular applications. Since many of the components are 'off the shelf,' a highly specialized switch can often be ordered and shipped the next day:
Adjustable pressure ranges from 0-1.5 WC through 10,000 PSI include pressure, vacuum, and differential pressure
S.P.D.T. electric switches with 15 amp, AC ratings are standard. High DC rated and hermetically sealed switches are easily specified
Simple sensitive mechanism produces low dead bands. An adjustable dead band is available on most models as an option
Surface and panel mounting brackets and pipe mounting fittings are available. Some models can be mounted directly to standard flanges
Pressure switch design and engineering
Experience and reliability – Solon's design team provides efficient, low-cost solutions. Our engineers continually modify and enhance the designs of existing pressure switches to meet the demands of hundreds of applications. Many switches still remain an integral part of the processes for which they were originally designed.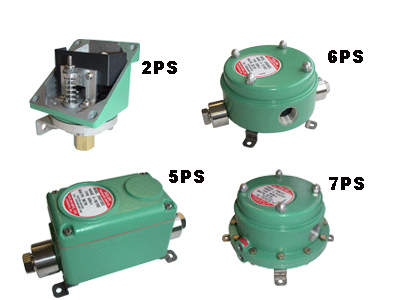 Many of Solon's pressure switches are UL Listed and CSA Certified for use in outdoor applications, as well as explosion-proof areas, including the wireless pressure switch.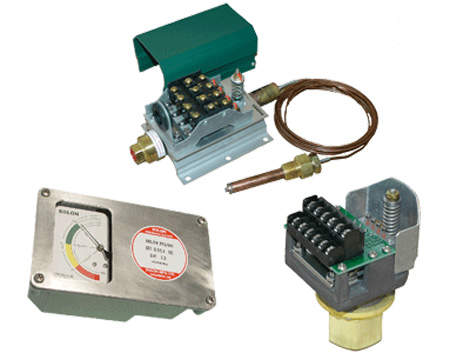 Solon's temperature compensated switch / gas density switch is a reliable and economical way to monitor SF6 gas density in high-voltage circuit breakers.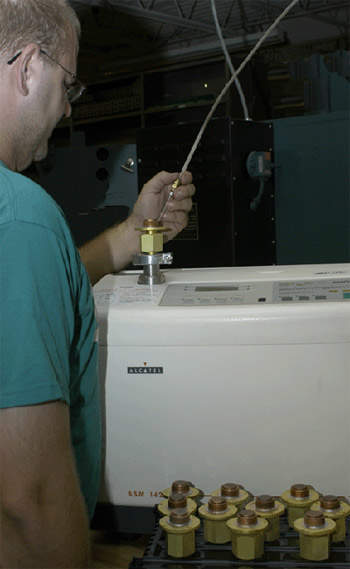 To ensure no measurable leakage of our metal pressure sensing assemblies, Solon uses helium mass spectrometers for leak detection testing.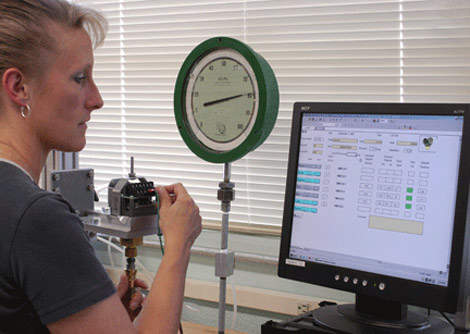 Solon's switches are engineered, assembled, and fully tested providing special markings, control settings, certifications and drawings to aid the customer with installation.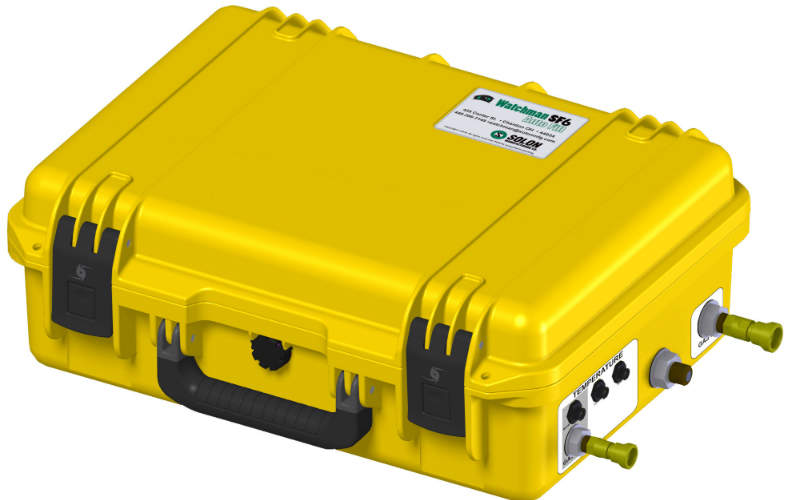 Solon Watchman Auto Fill - eliminate low SF6 gas alarms on circuit breakers
Bellows actuated pressure switches
Solon Manufacturing's bellows actuated pressure switches are built using 316 SS hydro-formed bellows and bodies. The hydro-formed bellow is welded into the body resulting in a compact, rugged, sensitive assembly. Life expectancy can vary depending on the installation from a minimum of 100,000 cycles to ten million cycles or beyond. The pressure ranges reach up to 5,000psi.
Diaphragm actuated pressure and vacuum switches
Solon's diaphragm actuated pressure and vacuum switches employ elastomer diaphragms for their sensing elements. They are extremely cost effective and can be used on a wide range of media. A very sensitive unit can be built to withstand high overpressures and shock by fully supporting the diaphragm. Cycle lives beyond 20 million are capable.
Piston actuated pressure switches
Solon's piston actuated pressure switches are designed for hydraulic or gas service and are constructed to withstand severe shock and vibration. The piston element employs a reinforced PTFE seal that is spring-energized. This results in consistent performance over millions of cycles.
Differential pressure switches
These switches are used on applications where pressure difference from a reference pressure must be indicated. Models are available that can sense a low differential on a very high static pressure. Other applications include level sensing, pressure drop across a filter, and two way pressure differential.
Explosion proof switches
Solon's explosion proof switches are available in our 6PS and 7PS models and are UL and CSA listed.
Solon Belleville Springs, Disc Springs and Flange Washers for bolting applications
Solon Belleville Springs® and Solon Flange Washers® are used in a variety of bolting applications where high spring loads are required within a very small space. They compensate for differential thermal expansion, bolt creep, elastic interaction and vibration and by retaining their compressive energy.