Pinnacle APC provides equipment and services for all types and makes of air pollution control systems. Equipment includes new systems and replacement parts. Services include inspections, maintenance, repairs, rebuilds, performance upgrades and engineering evaluations.
Reverse pulse cleaning fabric filters
The Pinnacle APC reverse pulse cleaning fabric filter is available in a full range of sizes for high-efficiency solid particulate capture. Design features include:
Snap ring bag seal (no clamps)
Modular heavy duty construction
11 GA steel filter support cages with integral venturis
Global immersion pulse valves
Maintenance friendly
Mechanical collectors (multiclones)
The Pinnacle APC mechanical collector is available in organ pipe and envelope arrangements. They are utilized primarily as precleaners and spark arrestors upstream of other air pollution control devices; e.g. in biomass boiler applications. Design features include:
6in and 10in precipitating tube sizes
Cast white iron or ceramic tubes
Low pressure drop operation
Low maintenance
Side or top inlets available
Side or top outlets available
Cartridge collectors
The Pinnacle APC cartridge collector is a high-quality, cost-effective, continuous duty solid particulate filtration device. Design features include: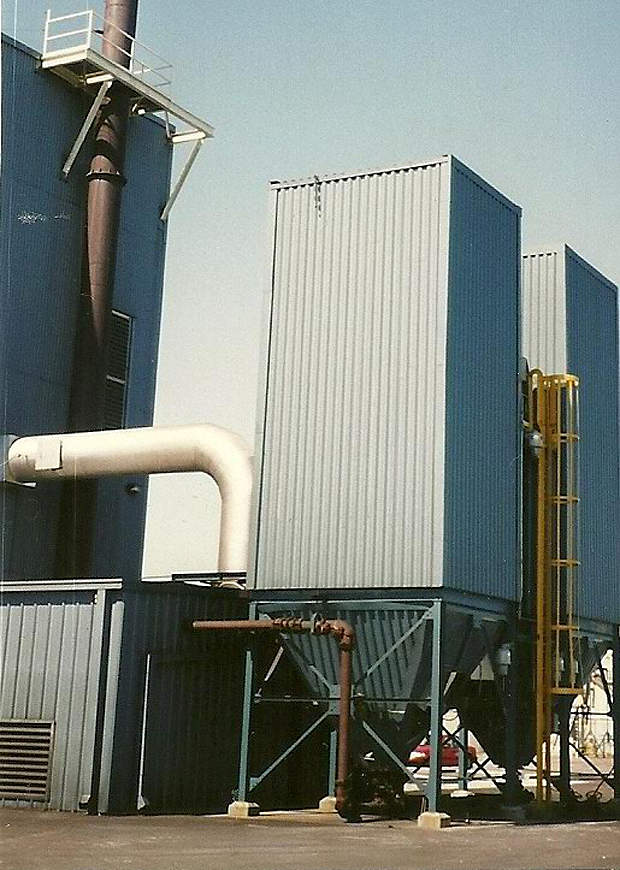 Coal-fired boiler fabric filter.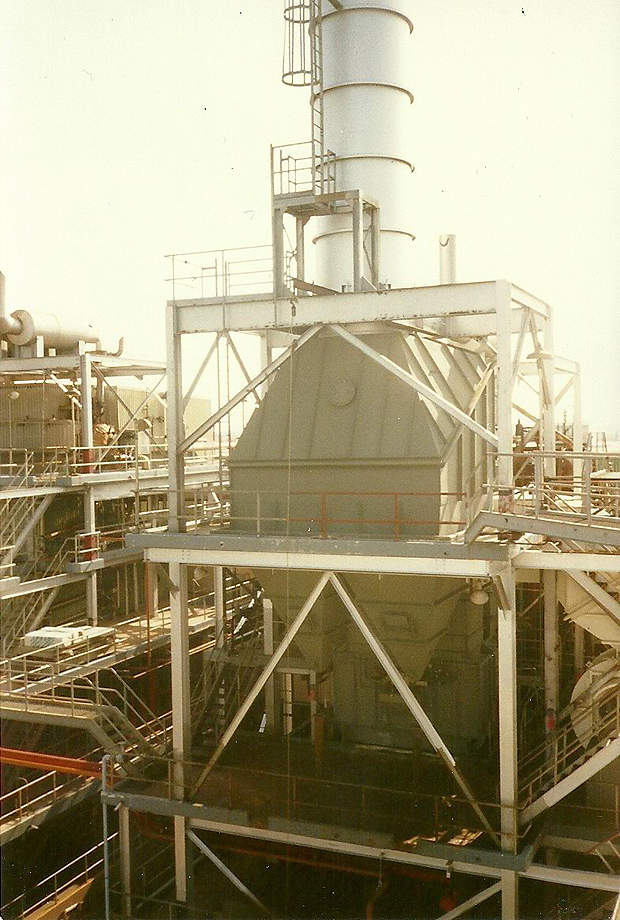 Oil-fired boiler multiclone.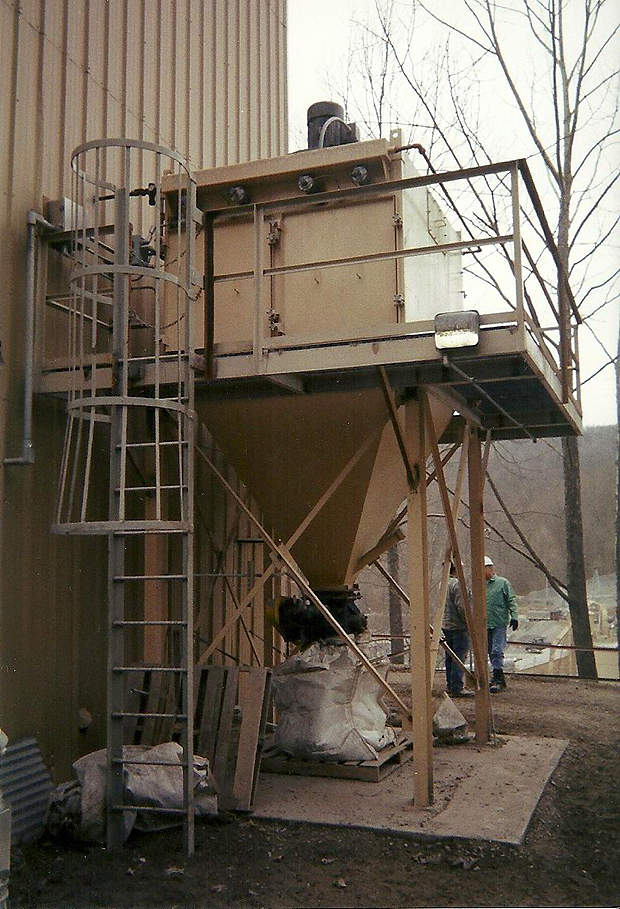 Limestone plant cartridge collector.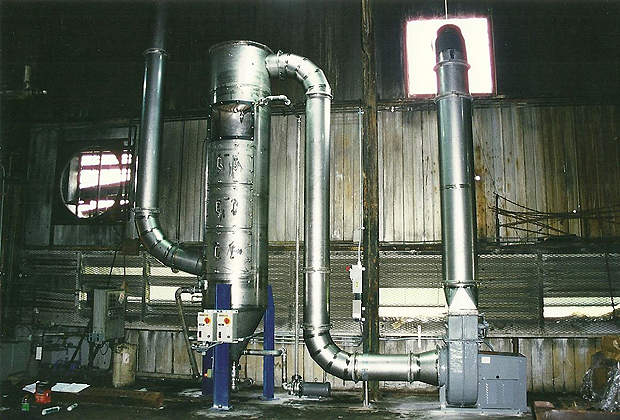 FB scrubber system ventilating furnace.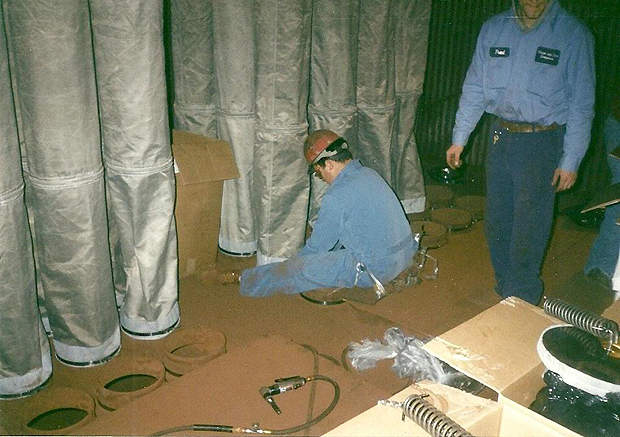 Field crew changing filter bags.
Low headroom
Easy cartridge replacement (no tools)
High-efficiency pleated filter elements
Global immersion pulse valves
Up flow and down flow arrangements
Heavy-duty modular design
Fluidized bed wet scrubbers 
The Pinnacle APC wet scrubber is of the fluidized design utilizing multiple beds of low-density spheres. Design features include:
High absorption of soluble gases due to the exceptional transfer characteristics of the fluidized beds
Effective removal of particulate, tars and oils without plugging or channeling
High gas and liquid throughputs
Low pressure drop operation
Wide operating range
Services for air pollution control systems
Technical expertise is available on air pollution control units / systems, including:
Maintenance
Inspections
Upgrades / rebuilds
Replacement parts
Turnkey installation
Engineering / consulting
Filter change crew