Established in the UK in 1974, Nevron Insulation offers customers a range of products and services for applications requiring insulation, metal cladding, removable covers / mats, trace and process heating solutions, vent installation and sheet metal fabrication.
Nevron provides a complete service of design, manufacture and installation of insulation, cladding, process heating and vents using highly experienced thermal insulation, mechanical and electrical engineers. Our team offers the combination of experience and innovation to offer nationwide customer support in the UK.
Industrial insulation and cladding services
Nevron's insulation and cladding expertise extends to a wide range of applications in all areas of the industrial and commercial sectors. The insulation of pipework, vessels, storage tanks, equipment and structural steel is completed using commercially available materials.
Thermal insulation provides an immediate reduction in energy usage, saving industrial plant and commercial building owners' money. There are many application drivers for using insulation, including energy conservation, temperature retention, condensation control, frost protection and personal protection.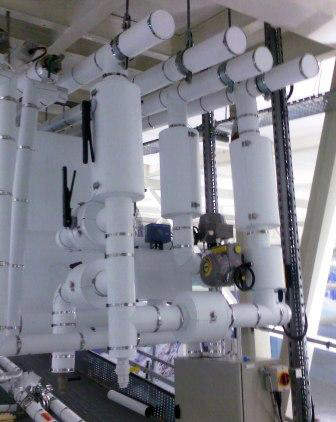 Nevron provides insulation and cladding services for the insulation of pipework, vessels, storage tanks, equipments and structural steel. <br/><br/><br/><br/>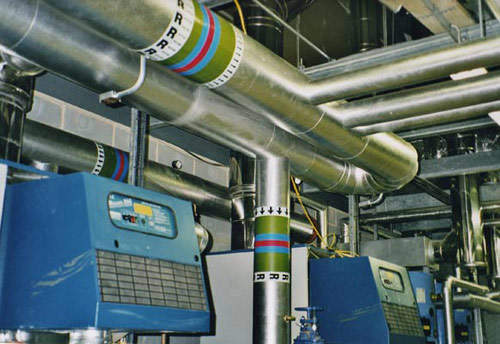 With Nevron's insulation and venting services for the commercial building / construction market, customers can save time and money.<br/><br/><br/><br/>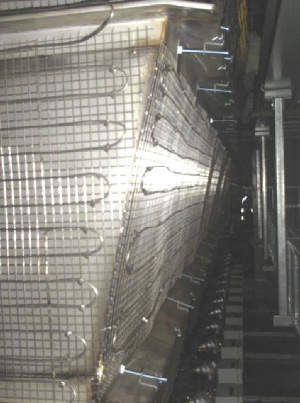 Nevron's heating solutions are suitable for frost protection to tight tolerance critical-temperature management. <br/><br/><br/><br/>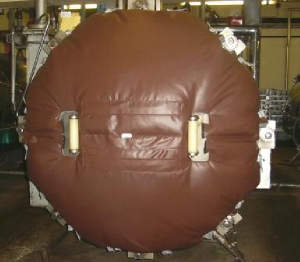 Nevron offers removable heated jackets for pumps and valves.<br/><br/><br/><br/>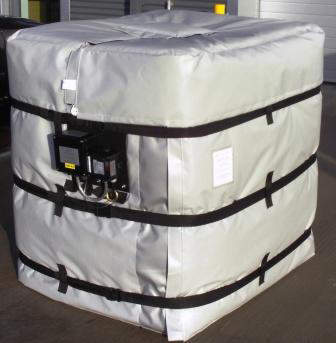 Nevron's heated IBC systems are suitable for applications including Zone 1 hazardous areas.
Nevron's services include the installation of metal cladding and use of flexible removable covers. With our own manufacturing facilities for both metal fabrication and cover manufacture, everything we do is tailored to fit.
Insulation and venting services
Nevron's heating and ventilation (H&V) division specialises in insulation and venting services for the commercial building / construction market. We can provide each service independently or as package of venting installation and insulation, saving customers' time and money.
We provide insulation and venting design, installation and project management services for all requirements. In close cooperation with our customers we aim to provide a timely service to meet programme needs.
Venting installation services
Nevron's venting team provides a comprehensive installation service for all types of vent requirements. Working closely with the insulation team enables timescales to be reduced and eliminates installation difficulties caused by having different contractors for each part.
Trained thermal insulation engineers
All Nevron employees are trained following the industry-recognised thermal insulation standard and each installation engineer has CSCS, passport to safety, PASMA and IPAF licences.
Our estimating team can provide technical advice on insulation and vent specifications, heat loss, fire protection and anti-condensation requirements as well as suitable finishes to suit your installation. Nevron is also 'Constructionline' registered.
Trace heating services
Nevron provides a range of heating solutions, ranging from frost protection to tight tolerance critical-temperature management for both fixed and portable applications.
As we are an independent design house, we use a wide range of heating technologies to provide optimum results. We offer a software-based, multi-zone control system to provide feedback on performance and exercise full control over the heating system.
Process heating systems
Process heating technology selection includes selecting the right technology and control system and is a critical part of the design process. After designing the heating system, Nevron's specialists install the heating system and work in conjunction with the insulation and cladding team to provide a genuine one-stop-shop service.
We cover all heating requirements from large vessels and plants to pipelines, valves and pumps in both fixed and removable installations for all areas including hazardous Zone 1.
Removable covers / mats
At Nevron, we manufacture all of our own removable covers (also known as mats or muffs) at our Rotherham, UK facility. We provide covers for every requirement from standard valve and flange covers to large bespoke designs for specialist applications.
We design covers for both internal and external applications and with temperature requirements up to 1,000ºC. Innovation and flexibility in manufacture mean that Nevron can tackle the most demanding requirements where previously a removable solution was not a viable option.
Removable heated jackets for pumps and valves
Nevron provides removable heated jackets that are ideal for high-maintenance items such as pumps and valves. The covers have the trace heated attached to the inner face with sturdy connectors, enabling the jacket to be removed with the trace and replaced easily, reducing maintenance times and enabling the insulation and heating to be replaced after maintenance.
Heated intermediate bulk container systems
Nevron provides a range of heated intermediate bulk container (IBC) systems for any application, including Zone 1 hazardous areas. These systems comprise a one-piece insulated jacket with trace heating laced into the inner face and a separate insulated lid.
The IBC system is fitted with an adjustable external thermostat and will fit a standard wire cage IBC. Hazardous area jackets are available to meet requirements of II 2 G/D T3. The IBC is a standard product, however Nevron can manufacture heated jackets for any application requirements.