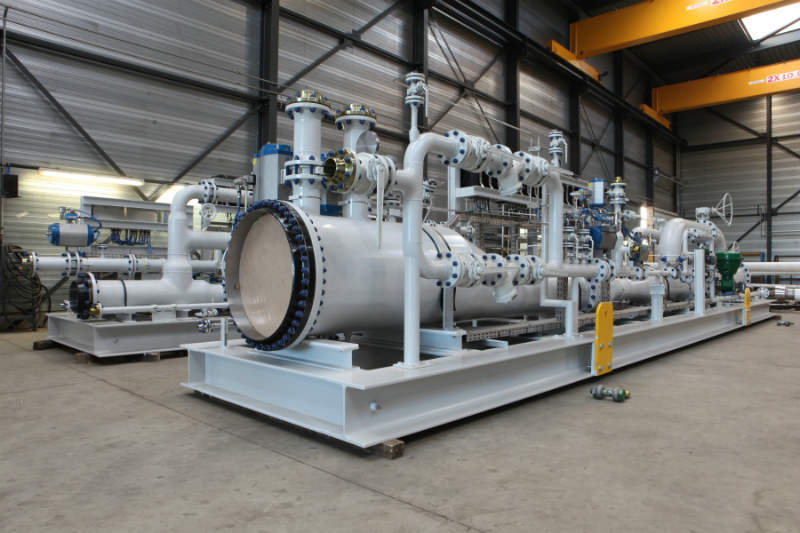 FB Group is an integrator and supplier independent of standard and custom-designed fuel gas treatment systems, seal gas panels, fuel gas filtration, and separation packages. The company also delivers gas flow measurement solutions for natural gas power plants, refineries, and gas distribution firms.
FB Group offers complete detail engineering, project management, fabrication, testing, delivery, and on-site installation services.
Fuel gas treatment for turbines at power plants
FB Group has a strong track record in fuel gas conditioning systems for turbine manufacturers, site contractors, and power plant operators.
The gas treatment packages enhance quality by eliminating liquids, filtering particles, regulating pressure, and controlling temperature. Completed systems are fully tested in our workshops, ensuring short commissioning and on-site start-up.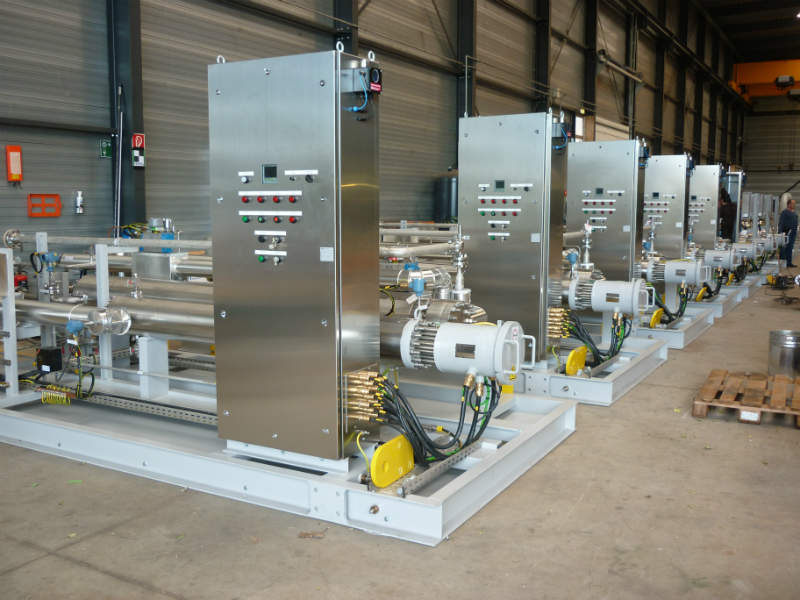 FB Group has produced six fuel gas conditioning skids, which include the Exp-certified thyristor control panel, with China and the Middle East as the end destination.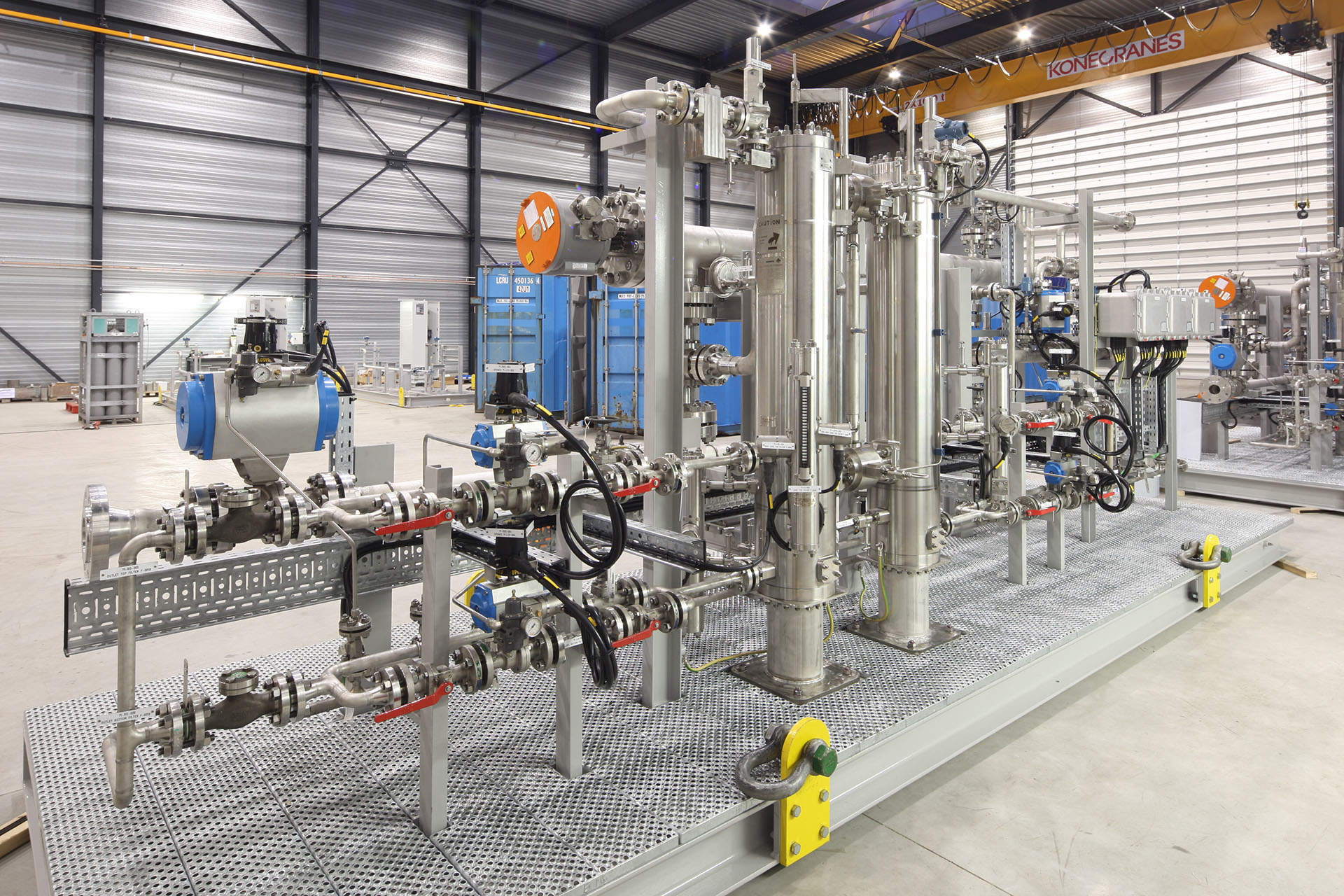 FB Group fuel gas conditioning skids are used by compressor manufacturers.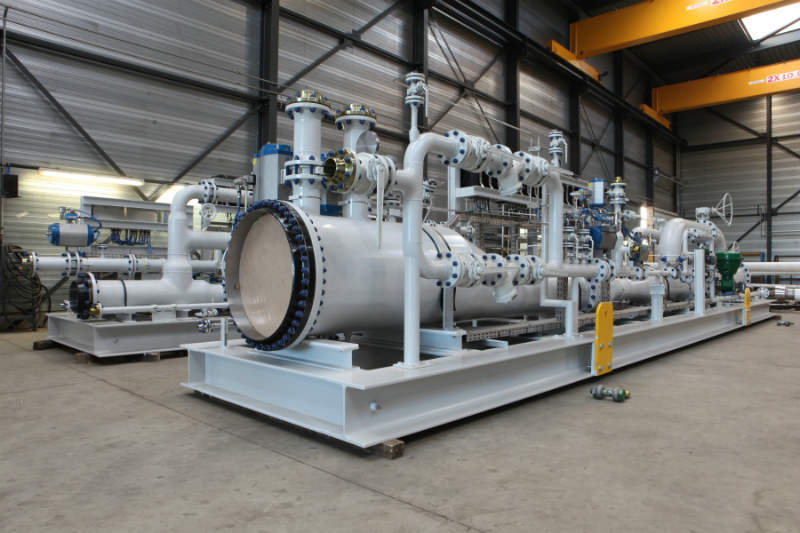 FB Group has manufactured combustion air-fuel gas conditioning skids for the ambient temperature of -43°C in Russia.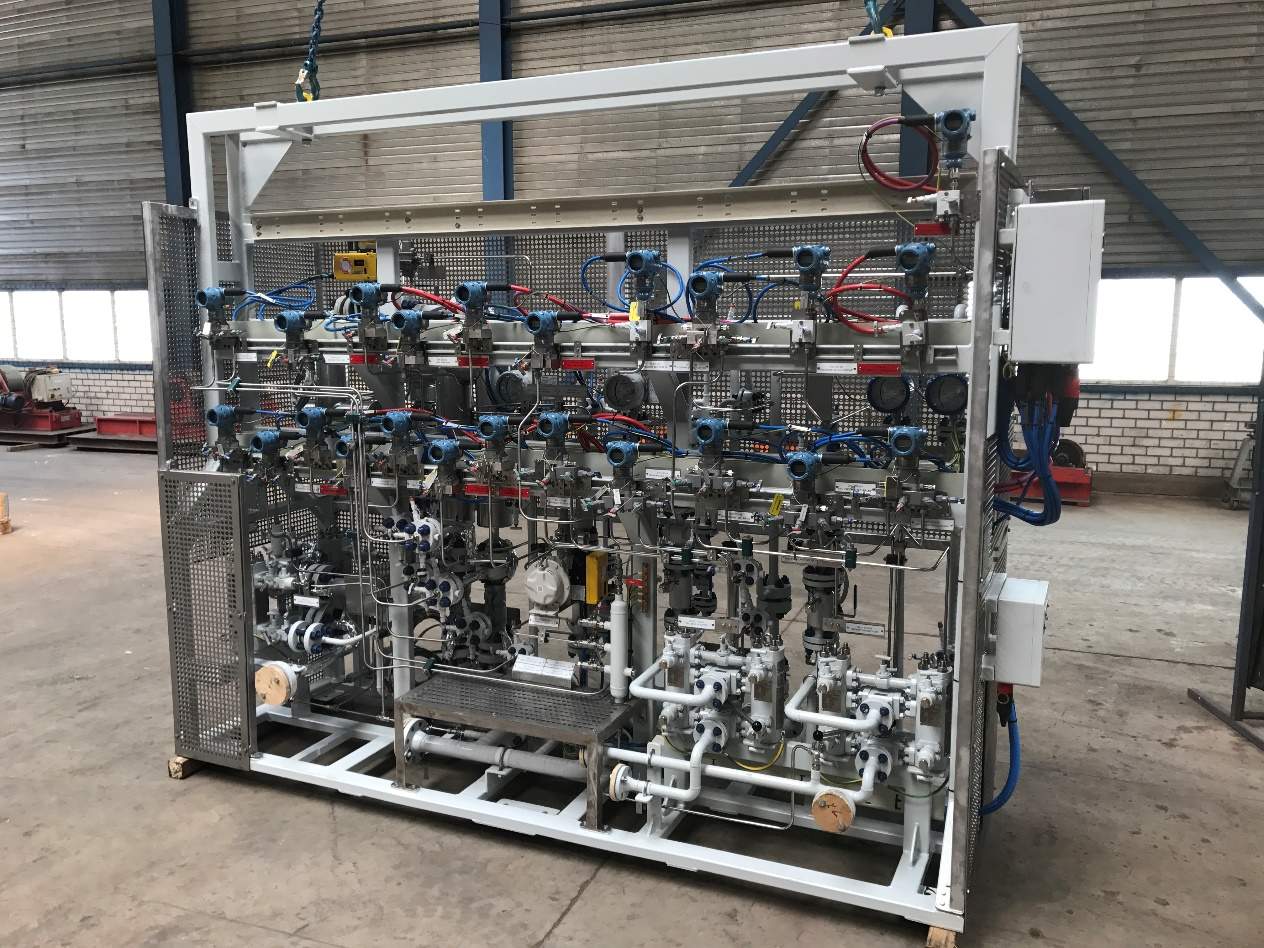 FB Group has supplied seal gas panels for China.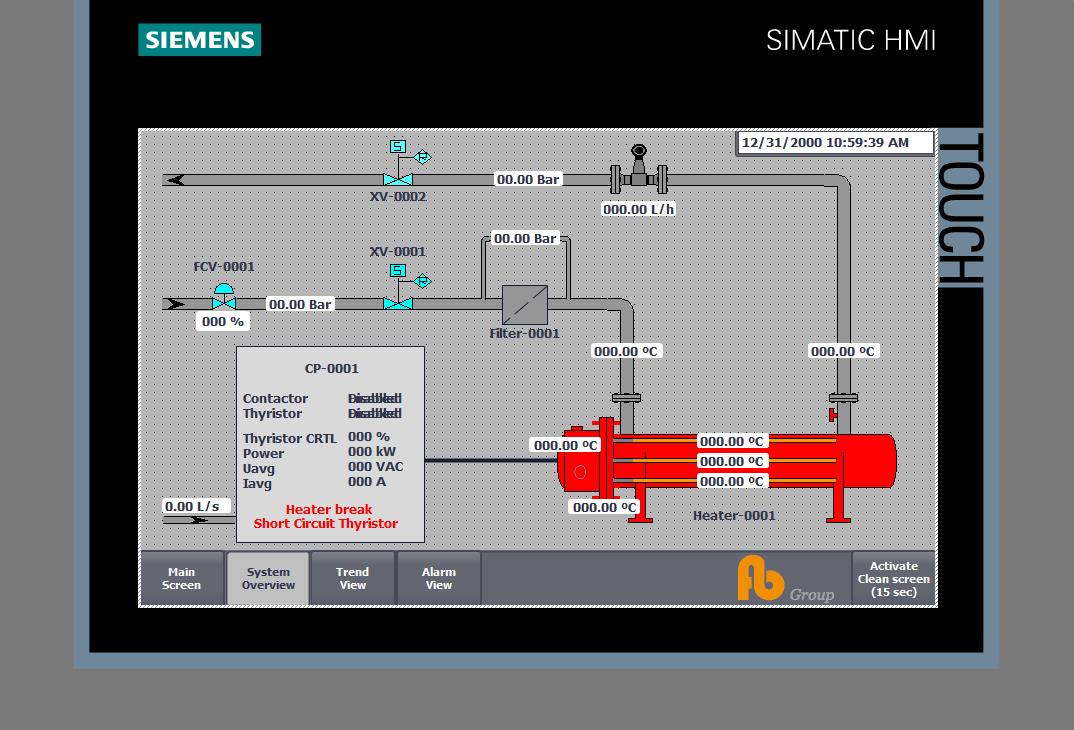 FB Group has developed thyristor control panels featuring Atex-certified local HMI screens.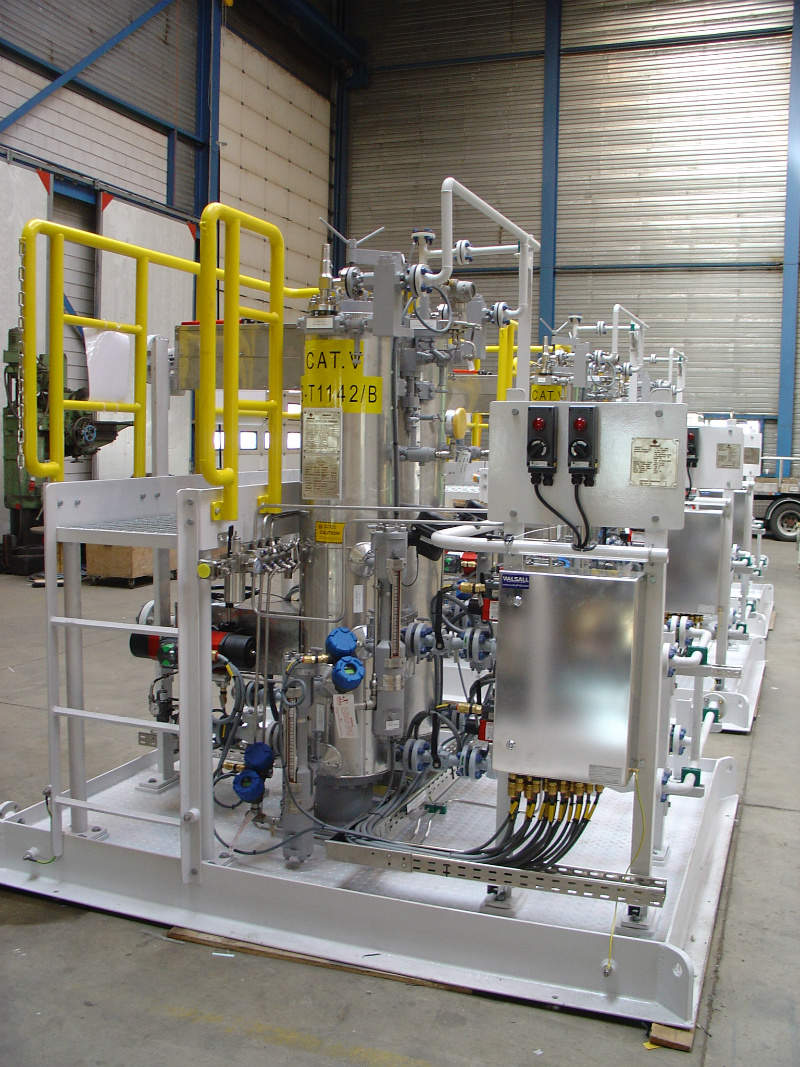 FB Group provides duplex fuel gas coalescing filter packages for power industry clients.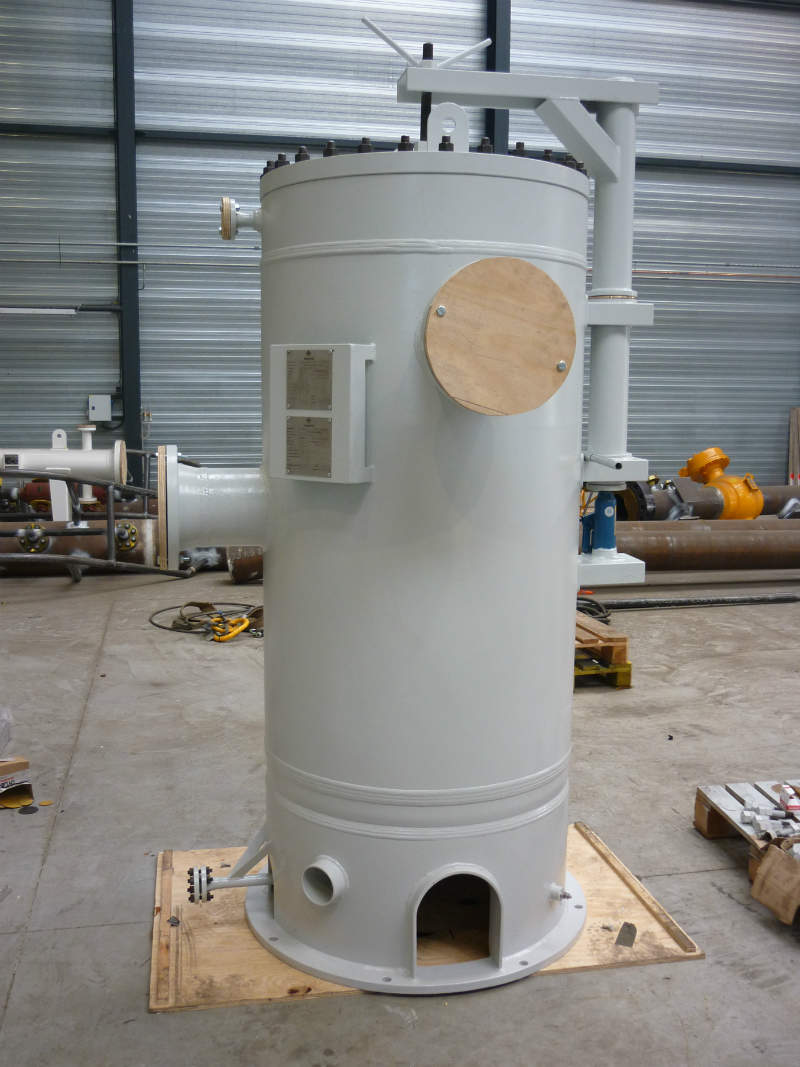 FB Group has produced fuel gas filters for turbine producers.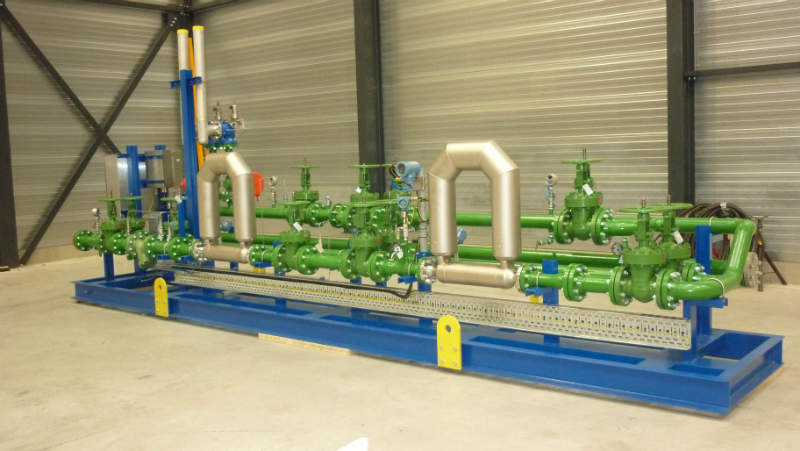 FB Group has developed a metering and regulating skid with a coriolis flow meter.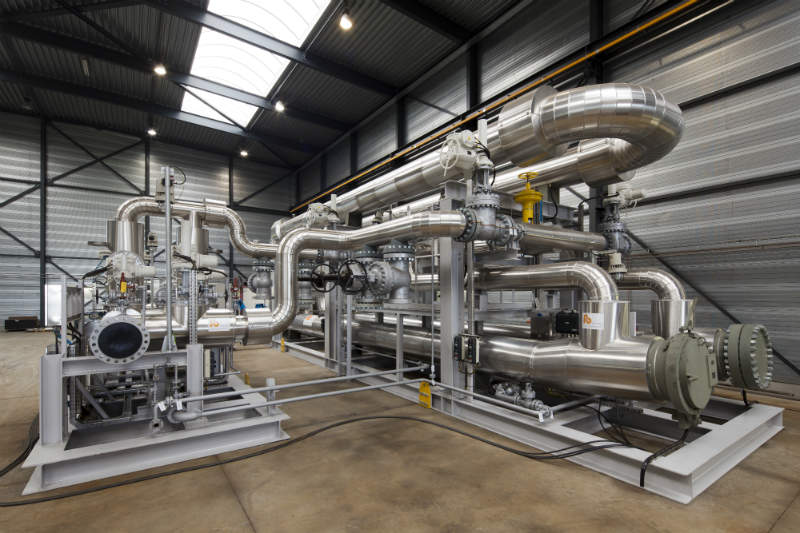 This FB Group fiscal liquid flow metering system has a ball prover and has been produced through a single source contract, involving detailed engineering, fabrication, calibration, testing prior to shipment, installation, and integration on-site in Kuwait.
Seal gas panels for rotating equipment in power facilities
Treated gas is also used for non-contacting gas and separation seals. Dry gas seal problems are responsible for many compressor or pump shutdowns. To obtain the best service from these systems, it is important to have a quality solution that provides clean, dry, consistent seal gas.
The panels consist of pressure or flow control valves, filters, and various instruments to condition, control, and monitor the gas flowing in and out of the dry seals. High-pressure leak tests are carried out at the facilities if needed.
FB Group has extensive knowledge of industry standards, along with the design and fabrication expertise to ensure that client requirements for this particular application are met.
Fuel gas filtration and separation packages
Industrial applications usually require gas filtration to protect them from unwanted particles and liquid fouling.
As an independent fabricator, FB Group supplies a wide range of filtration products for every gas and operating condition. The company combines mechanical separators, cartridge filters, and/or coalescing cartridges in complete packages in order to comply with separation and filtration requirements.
Packages are fully assembled and equipped with all necessary items for monitoring and control.
Flow metering systems for liquid and gas facilities
FB Group has extensive experience in the design and fabrication of liquid and gas flow metering systems with various types of measurement principles.
As a 'technology-neutral' system integrator, FB Group supplies ultrasonic, turbine, coriolis, and differential pressure (DP) / venturi flow meters based on client requirements. Meters are calibrated, while a portable prover or master flow meter is offered for on-site calibration.
FB Group integrates a sampling and analysis application into the system, which measures the density, chromatographic composition, calorific value, hydrogen sulphide (H2S), moisture, and viscosity.
Flow metering systems, provers, master meters, and sampling systems conform to international liquid and gas custody transfer requirements, which include the American Gas Association (AGA), American Petroleum Institute (API), ISO, as well as the American Society for Testing and Materials (ASTM).
Heater thyristor control panels
FB Group developed advanced and comprehensive thyristor control panels, which can be adapted to client's specific requirements and local conditions.
Heater thyristor control panels are suitable for installation in the operations centre or on the skid.
This monitoring / control station has an ATEX-certified human machine interface (HMI) screen and the option to locally operate the skid.
All signals are copied to the client's unit control panel (UCP) through a data connec­tion such as profinet and ethernet transmission control protocol / internet protocol (TCP / IP). This enables control by the client's distributed control system (DCS).
About FB Group
FB Group protects the intellectual property of each customer or vendor through non-disclosure agreements (NDA). The company is able to select the best solutions based on the particular client's requirements and no concessions are applicable.
During the basic engineering phase, the conceptual, pre-engineering and basic design studies are performed after the cost estimation.
Detailed design, procurement, and fabrication are offered together on a lump sum basis, which minimises the risk for cost overrun and allows FB Group to optimise the overall project schedule.
A comprehensive, customer-witnessed factory acceptance test (FAT) is performed prior to delivery. Following the application's shipment to the client's site, FB Group engineers provide installation, commissioning, and start-up services. Training for operators and maintenance personnel can also be executed on the company's premises or on-site.
In recent decades, FB Group has delivered more than 150 packages for the worldwide power industry and has built a reputation based on its independency, flexibility, enthusiasm, quality, and workmanship.