vemm tec Messtechnik produces and sells metering devices in the field of gas and liquid flow measurement. The company has more than 15 years of experience in gas flow measurement and more than 40 years' experience in liquid flow measurement.
Gas flow measurement systems
Our gas flow measurement systems include gas turbine meters (DN50 to DN400; pressure ratings PN16, 40 and 64, and ANSI 150, 300 and 600), rotary gas meters (DN50, DN80 and DN100; pressure ratings PN10 and 16, and ANSI 150), and electronic volume correctors (PTZ-Box and Cas-Cada).
The main applications for these gas flow measurement systems are gas transfer / pressure-reduction stations, company consumption metering, and high-pressure applications.
Liquid flow measurement systems
Liquid flow measurement systems from vemm tec include COGEM oval gear meters (DN10 to DN100, pressure ratings PN 10/16, PN25 and PN40, and ANSI 150), the main application of which is in petrol and oil metering. We also supply a special meter for the metering of AdBlue® or urela for fuel dispensation stations.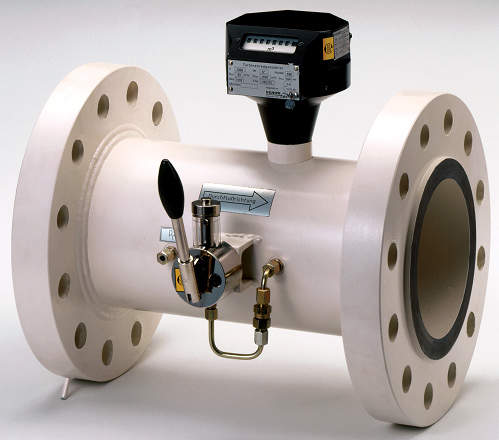 vemm tec gas turbine meter.
Electronic volume corrector.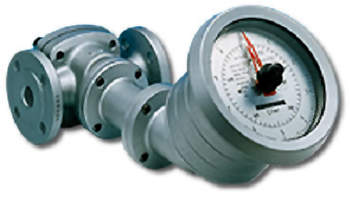 Oval gear meter application.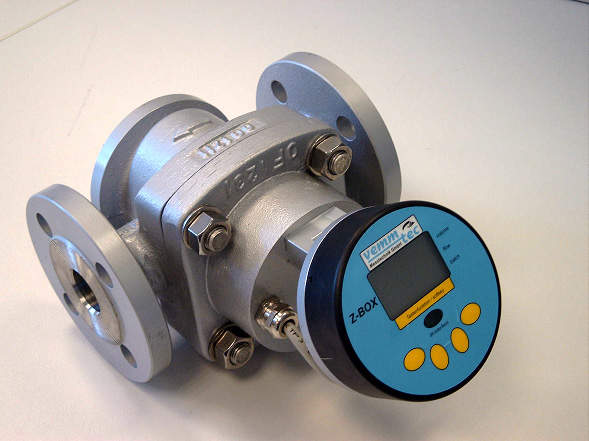 COGEM oval gear meter.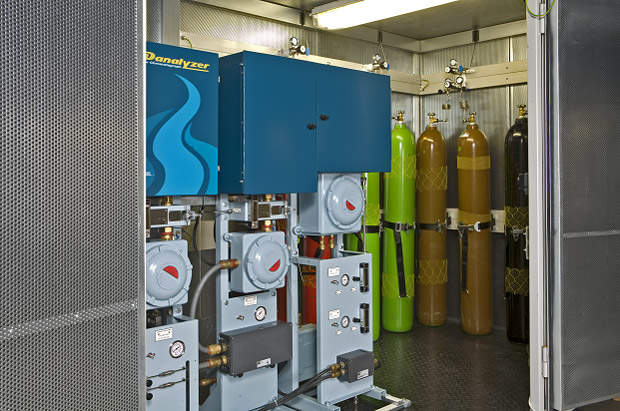 Gas chromatograph station in aluminium container application with Daniel / Emerson chromatograph.
Gas chromatograph stations / systems
Vemm tec is also a manufacturer of gas chromatograph stations / systems, using the Daniel / Emerson and Yamatake gas chromatographs.
Volume and flow meters for gas and liquid measuring
Our volume and flow meters for gas and liquid measuring are used both as industrial volume meters and for custody transfer. They have domestic and EC type-approval certificates.
In addition, the OIML R117-2 test report under the terms of the Measuring Instruments Directive (MID) is available for our oval gear meters. Our instruments can be used in hazardous areas.
The vemm tec measuring instruments have a very high measuring accuracy and are available with mechanical registers, electronic pulse generators or electronic registers.
The COGEM oval gear meter is the latest vemm tec series for the measurement of nearly every industrial liquid. This series is characterised by an even higher measuring accuracy and wider measuring ranges than previous models.
For analysing technology applications we recommend our PTB-approved stationary or mobile gas chromatograph equipment.
Gas measuring equipment
vemm tec's gas measuring instruments and additional devices are used for solving complex measurement tasks.
The instruments are approved for custody transfer measurement as well as industrial measurements and meet the highest demands and all national and international standards.
Oval gear meters
Oval gear meters can be used for industrial measurement, process control and custody transfer.
Whether for the chemical or pharmaceutical industry, when filling or emptying road tankers, or for airplanes or ships using diesel fuel, petrol, lubricants or AdBlue, our oval gear meter systems are long-lasting measuring instruments that provide the highest accuracy. Our engineers guarantee an optimum adjustment of each measuring instrument to suit its respective measuring task.
Compact natural-gas analysing system
vemm tec has designed a comprehensive solution for a high-quality natural-gas component analysis and heating value (BTU) calculation.
The NGAS11 compact natural-gas analysing system is a complete solution for indoor and outdoor installation and contains all components required for a high-quality measurement.
Process gas chromatograph systems
Our stationary and mobile process gas chromatograph systems for the analysis of gas or determination of gas composition, which are approved by PTB, consist of a gas sample probe, a gas chromatograph, a bottle rack for calibration and carrier gas, and a process computer for controlling the gas chromatographs and other electronic devices.