MANDÍK – HVAC Special Applications is the leading design and manufacturing company for industrial and sanitary HVAC equipment, including fire dampers and smoke, regulation and isolation dampers, for conditions with high fire, seismic and pressure requirements.
MANDÍK develops special and standard HVAC component products to satisfy a complete range of required HVAC, from air-handling units to final distribution elements.
Our strength lies in an experienced design engineering team and our ability to provide individual and innovatives solutions for our customers' difficulties in OEM and reconstructions.
Fire-fighting technology devices for the power industry
MANDÍK's fire-fighting technology devices prevent fire from spreading via air system pipelines and/or vents in walls from one fire compartment to another in mounting places. All devices are tested and certified to current European standards in place: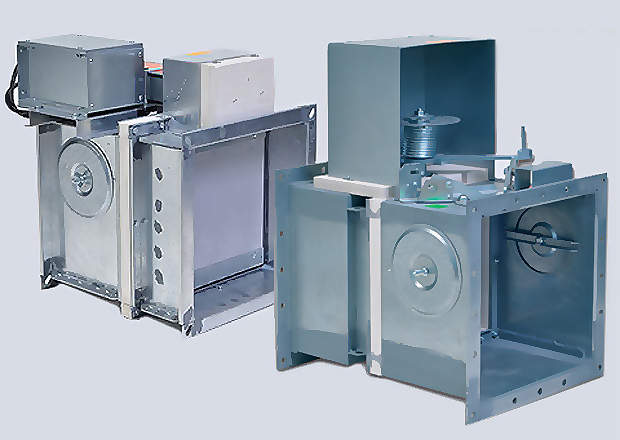 MAND&#205;K offers seismic-resistant fire and smoke relief dampers for high pressure conditions. <br /><br /><br /><br />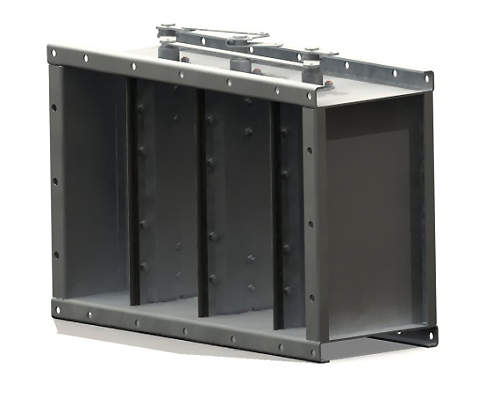 MAND&#205;K provides seismic-resistant tight regulation dampers, which are rectangular for low and high pressures and have a casing leakage capacity of 10l.h<span class="sup">-1</span>.m<span class="sup">-2</span> (maximum).<br /><br /><br /><br />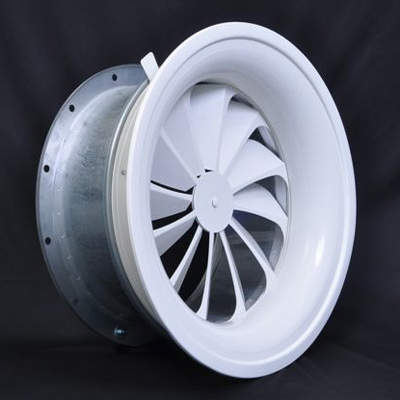 MAND&#205;K offers a complete range of seismic-resistant and standard elements for air regulation.<br /><br /><br /><br />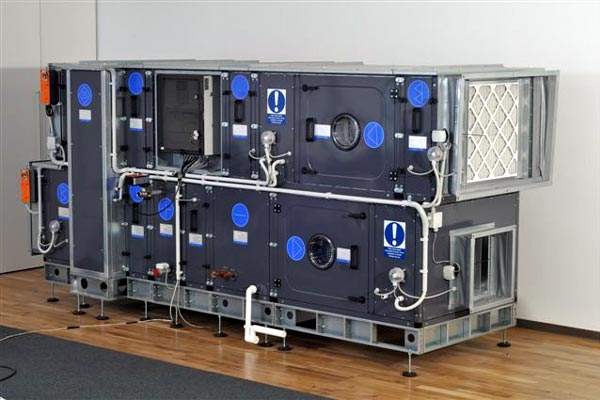 MAND&#205;K provides special air-handling units in complete seismic design for an air supply of 700m&#179;/hr – 80,000m&#179;/hr.<br /><br /><br /><br />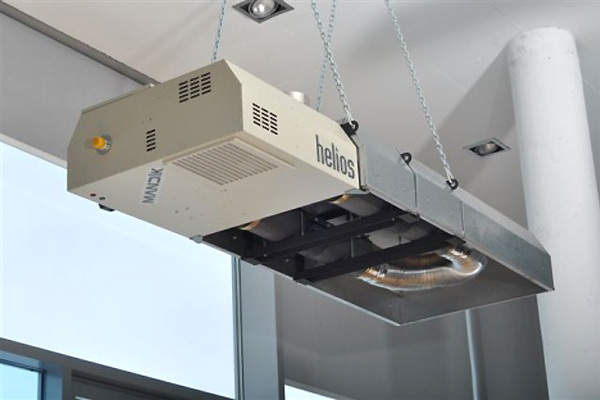 MANDÍK's infrared and hot-air heating systems for industrial conditions provide an infrared heat output of 10kW - 50kW and a hot-air output of 15kW - 93kW.
Fire resistance EIS 120 or EIS 90 according to EN 13501-3; tested according to EN 1366-2
Type approval issued for country of user
Pressure resistance: 7,500Pa to +7,500Pa; static or dynamic (given by type approval for each damper)
Seismic resistance: 0.1G to 9G (given by RRS for location of the building)
Casings leakage rating: Class C according to EN 1751, if required
Mechanical, electric or pneumatical actuating (usage of solenoids and limit switches allowed)
Exact operational conditions given by documents TPM for each damper type
Approved documentation for each type
Dimensions (maximum): 1,400 x 1,000 – given by each damper type
Seismic-resistant tight regulation dampers
MANDÍK provides seismic-resistant tight regulation dampers in carbon steel with the following features:
Dimensions: 250mm x 250mm x 210mm (min); 1,800mm x 1,800mm x 210mm (max)
Available in painted or galvanised carbon steel and austenitic steel
3mm welded casings
Counter-rotating aerodynamic leafs
Actuating out of air flow
Maintenance-free friction bearings
Maximum air speed 25m/s
Pressure difference inside the duct and surrounding: 7,500Pa (maximum)
Maximum temperature of air-flow: +120°C
Maximum humidity: 100%
Pollution by radioactive aerosols allowed (maximum Kerm input of 0.1Gy/h)
Casing leakage: 10l.h-1.m-2 (maximum)
Maximum allowed inner leakage in closed position: 2% of nominal air-flow
Lifecycle: minimum of 40 years, maintenance interval 10,000hr
Seismic-resistant and standard elements for air regulation
MANDÍK offers air distribution elements for walls, ceilings, and square and round ducts, including grilles, front plates and connection boxes, nozzles, difusers, slit outlets, compensators, volume rate controllers and air flow regulators.
Seismic-resistant and standard elements are available as RAL according to customer requirements, including dry technology painting. The elements are also motor operated and can be actuating if required.
MANDÍK's special air-handling units for ventilation and heating provide an air supply of 700m³/hr – 80,000m³/hr. The units have a complete seismic-resistant design corresponding with the RRS in place and altitude of installation. Available in indoor and outdoor variants, the units can be connected to hot water circuit systems and are approved for use in sanitary conditions.
The units are a unique technical solution of casings and basements for equipment anchoring. Being a modular system, the consumption of the unit can be determined by the customer. As a result, atypical solutions are available.
The units provide varying temperatures, from -20°C to +40°C, with relative humidity of 80%. They are compatible with requirements for LW and EMC.
Infrared heaters for power plants
Infrared radiation is electromagnetic radiation emitted from all solids, liquids and gases, and is felt as heat. Some of it is partly reflected and partly absorbed. The absorbed radiation is transferred into heat that penetrates through the body.
MANDÍK used this concept with the design of HELIOS, our range of infrared radiators. While air-heating collects the hottest air, infrared radiators create a stable natural heat climate without noise via air draught and dust whirling in an ecologically friendly way.
As a result, the temperature is lowered by 3°C – 5°C and the required heat is reached by the radiant heat of the infra radiator. The 1% lowering of the calculation air temperature results in a 7% energy saving.
Hot-air heaters
Monzun gas and hot-water units are designed for air heating and the ventilation of rooms and industrial halls. Units are equipped with a complete regulation and automatics that ensure safe operation. They are produced in an output line and with several modifications in accordance with the required function and purpose.