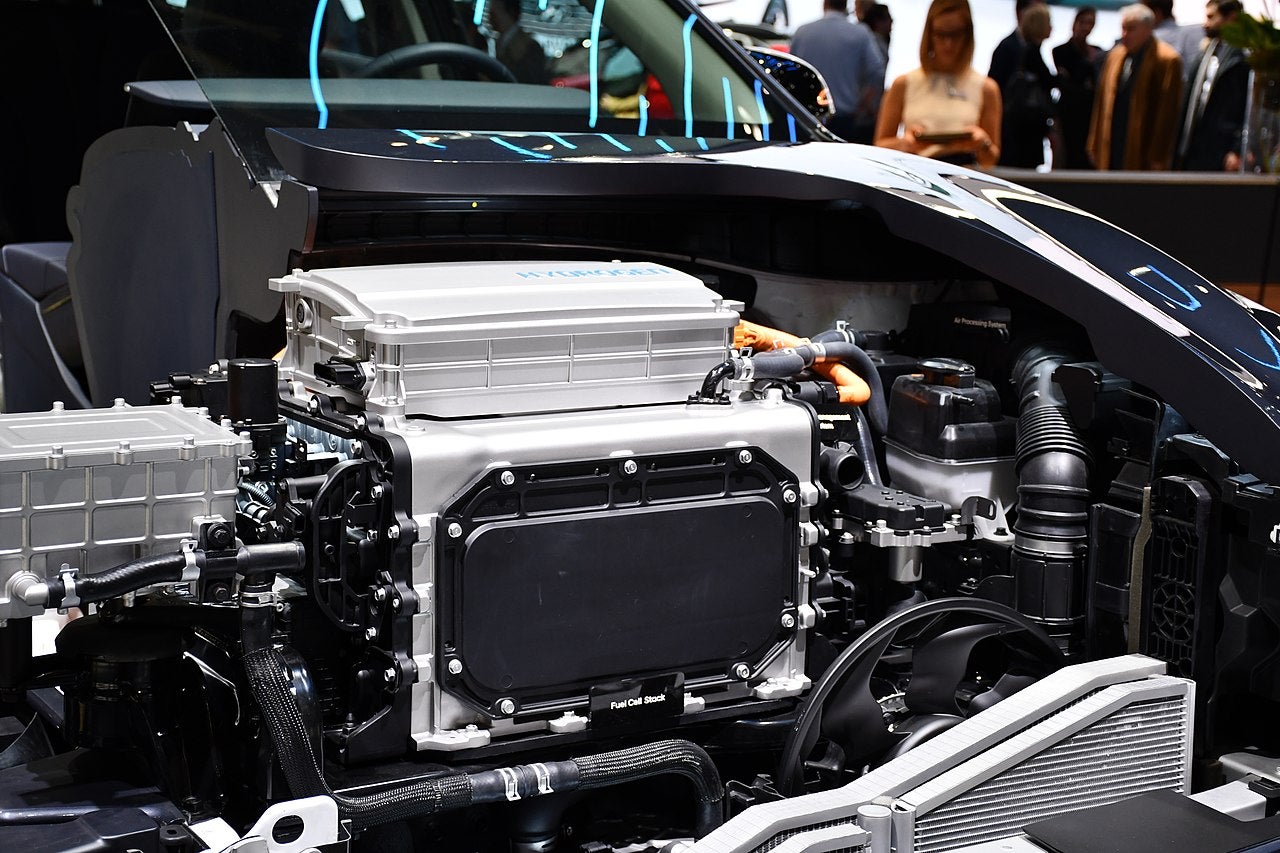 Alongside traditional green energy sources, such as solar and wind power, so-called "green" hydrogen has emerged as a potential renewable fuel source for the future. This refers to hydrogen produced by electrolysis, the process by which water is split into hydrogen and oxygen, where the electrical force is provided by renewable power sources.
While this source of hydrogen gas is almost entirely emission-free, the need to build expensive electrolysers, and incorporate green hydrogen facilities into existing renewable power infrastructure, has made the process unsustainably expensive and logistically complex to the point of redundancy. Figures from the International Energy Agency (IEA) found that the cost of producing green hydrogen could reach $3 to $7.50 per kilogram more than three times the cost of "grey" hydrogen, which is produced using natural gas, and a report from Wood Mackenzie found that green hydrogen was only responsible for 0.1% of the world's annual hydrogen production.
Despite these challenges, a new European initiative could help green hydrogen reach its vast energy potential. The European Green Hydrogen Acceleration Centre (EGHAC), unveiled last year by renewable energy investment hub EIT InnoEnergy, aims to accelerate technological and infrastructure developments in green hydrogen, to create half a million new jobs in an industry that will be worth €100bn by 2025.
But will financial muscle and lofty ambitions alone be enough to overcome the myriad challenges facing the green hydrogen industry? With obstacles ranging from a lack of technological development to an unwillingness to invest, it remains to be seen if the EGHAC can address the challenges that have plagued green hydrogen for decades.
Scaling up to industrial applications
One of the largest barriers to any new technology, not just green hydrogen, is the scaling-up process. Going from small-scale demonstrations of viability to large-scale industrial processing involves a transition from purely scientific and technological challenges to logistical, economic and, in some cases, political ones.
A 2020 report from Material Economics, which has formed the basis of many of the EGHAC's conclusions, found that grid expansion proved to have a "significant impact" to the speed of green hydrogen adoption. This was reflected in all end uses profiled by the report, from energy storage and industrial heating to vehicle fuel and shipping, highlighting that this is not a narrow challenge, but one that must be overcome in order for green hydrogen to be adopted in every industry where it could have a significant impact.
A key component of this challenge is capex and opex, with many investors hesitant to provide the funding required for a relatively unproven technology. The EGHAC, however, boasts a number of advantages in this area. Among these is its support by Breakthrough Energy, a network of energy reformers founded by Bill Gates, a name that gives the initiative considerable financial backing and reputability to attract further investment.
The Material Economics report also noted that Europe is a political climate that could see greater encouragement for green hydrogen projects. The group pointed towards the European Battery Alliance and the Clean Hydrogen Alliance as policymakers who had taken steps to prepare Europe for greater hydrogen development. There is hope that the EGHAC can work alongside powerful bodies such as these to accelerate acceptance and adoption of a new technology in what is, at times, a conservative energy industry.
Ensuring economic viability
In a similar vein to the prohibitive start-up costs of developing green hydrogen solutions, the perceived lack of financial returns to come from investing in the technology has dissuaded financiers from supporting projects which rely on the technology. 
A 2018 report co-authored by the Organisation for Economic Co-operation and Development, the UN, and the World Bank found that the world would require around $6.9tn in new investments each year to reach the world's climate targets by 2030. Such a massive figure suggests that expensive technologies, such as green hydrogen, will struggle to find a place in the world's short-term energy mix. 
For instance, figures from S&P Global suggest that the cost of producing green hydrogen would have to be halved by 2030 just to make the technology economically viable, let alone profitable. Such data has led many to see the technology as a potential long-term investment, but one that does not fit with more immediate economic and environmental restraints.
The EGHAC aims to tackle this by, in its words, "stimulating the market". Whereas policymakers will have a greater role in preparing the legal and social framework for greater green hydrogen adoption, private companies will be more responsible for providing the financial support to help these projects get off the ground.
There is also optimism surrounding the current state of green hydrogen in Europe, with a number of existing financial plans aimed at removing the risk associated with green hydrogen investments. Initiatives such as Carbon Contracts for Difference, a project where governments can receive financial rewards for offsetting carbon dioxide emissions at a fixed price rather than one subject to change based on green energy production, can help de-risk these projects, and attract financial support.
Similarly, Europe's position as the world's second-largest producer of the power source, behind only Australia, could help further reassure investors. The existing infrastructure, while small, does mean that many green hydrogen projects are already in the pipeline, and private backers will not be expected to help launch a new energy project completely from scratch, which could encourage investment.
Embedding green hydrogen into a broader clean energy mix
While green hydrogen and other renewable energy sources all work towards the same end goal, there exists an opinion that large-scale adoption of green hydrogen is an inherently flawed idea, as it would divert the products of other renewable power sources away from generating electricity.
According to the International Renewable Energy Agency, the world will have to increase its green hydrogen capacity by up to 158.3 million tonnes a year to create a green hydrogen-driven energy mix. This would be a massive undertaking that would require the construction of 2,243GW of onshore wind every year, more than four times the capacity of all onshore wind facilities already installed, according to European energy publication Recharge.
There is a question of efficiency here on a continent-wide scale: why invest in renewables to power green hydrogen, when one could invest in renewables directly?
The EGHAC is looking to take advantage of a mixture of growing clean energy demand and falling green hydrogen costs to overcome this challenge. Figures from the IEA show that Europe's current wind and solar capacity sits at just over 300GW, an impressive number but falling well short of the 700GW total capacity required to hit the EU's 2030 target of an energy mix that is two-thirds reliant on renewable power. 
The need for a rapid change in the continent's energy systems could encourage investment in and support for ambitious yet untried solutions, such as green hydrogen, as Europe runs out of time to reach its targets.
Furthermore, figures from Wood Mackenzie noted that the cost of producing green hydrogen could fall by as much as 64% by 2040, a dramatic decline that would remove the high start-up costs of green hydrogen, an obstacle not shared by other clean energy sources.