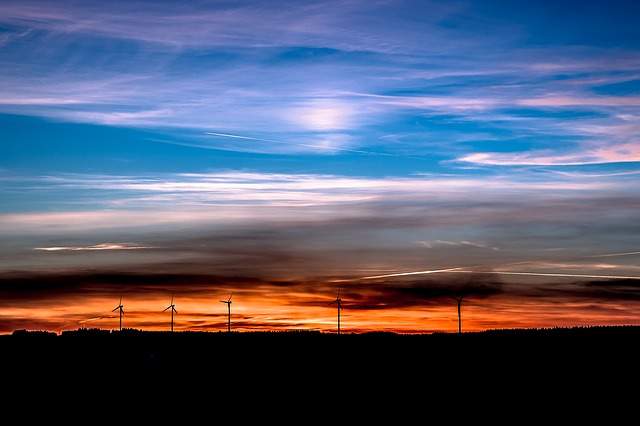 Technological advances and an increased awareness of the dangers posed by climate change are driving the price of renewable energy sources down.
A report published by the International Renewable Energy Agency (IRENA) earlier this year found that the cost of renewables is falling at such a rapid rate that it will be a consistently cheaper electricity source than traditional fuels in only a few years' time, posing a mounting threat to the fossil fuel industry.
Cheapest renewable energy sources 
Just what are the cheapest renewable energy sources? Power Technology investigates.
Solar and wind 
The IRENA Renewable Power Generation Costs in 2017 report found that solar and onshore wind are the cheapest energy sources, reporting that in 2017 wind turbine prices had an average cost of $0.06 per kWh, though some schemes were $0.04 per kWh. The cost of solar photovoltaic (PV) had fallen to $0.10 per kWh.
In comparison, electricity generation based on fossil fuels typically falls in a price range of $0.05 to $0.17 per kWh.
Extensive investment and research into these renewable sources have caused prices to continue declining over the years. Between 2010 and 2017, the price of solar PV modules fell by almost three-quarters, while wind turbine prices dropped by half over the same period. Prices are continuing to decline, and a series of record-low auction prices for solar PV, concentrated solar power, onshore wind and offshore wind power were set in 2016-2017.
IRENA predicts that within the next two years, solar and wind projects will be able to deliver electricity for as little as $0.03 per kWh.
Tidal
On the more costly end of renewable energy is tidal power, currently up to ten times more expensive than more established renewables such as wind and solar.
Numerous tidal projects have been scrapped in recent years due to high costs, for example the Swansea Bay tidal lagoon in Wales. The UK Government rejected plans for the £1.3bn project in January this year, deeming it too expensive compared to alternatives such as offshore windfarms and nuclear power.
The expense of tidal projects is predominantly due to the fact that the sector is still in the early stages of development, compared with wind and solar which have received far more investment and research to pull down costs and improve efficacy. So far, government bodies have been the only ones to invest in the budding sector, while solar and wind have received support from individuals and smaller organisations.
Strategy manager at the Energy Technologies Institute (ETI) Stuart Bradley told Power Technology in December last year that the technology has also been slow to reach market due to "uncertainty in terms of return for commercial investors and a lack of evidence around the associated risks", something which is again due to the early stage of the industry.
However, advocates for tidal power stress that while construction costs are high, tidal power has one of the lowest operation and maintenance costs, with studies showing they are usually less than 0.5% of initial capital costs. As such, some see it as an untapped source with potentially great benefits.
Additional storage costs
Despite the growing dominance of solar and wind in the energy sector, the need to develop affordable storage solutions to balance out intermittency issues continues to grow. Although the energy sources are themselves free and infinite, bar on overcast or calm days, the equipment and materials required to collect, store and transport the energy put an additional price tag on these sources.
Financial firm Lazard found that when the cost of batteries and inverters is added to utility-scale PVs for ten hours of storage, the price rises from $46 per MWh to $82, a higher figure than the $60 per MWh and $68 per MWh for coal and natural gas, respectively.
Lazard's analysis also found that vanadium flow batteries had a minimum levelised cost of storage (LCOS) of $184 per MWh for distribution network applications and $209 per MWh for peaker replacement. These costs for lithium-ion were $272 and $282, respectively.
The firm expressed its belief that the high price of batteries would prevent renewables from completely overtaking traditional power generation sources, saying: "Although alternative energy is increasingly cost-competitive and storage technology holds great promise, alternative energy systems alone will not be capable of meeting the baseload generation needs of a developed economy for the foreseeable future."