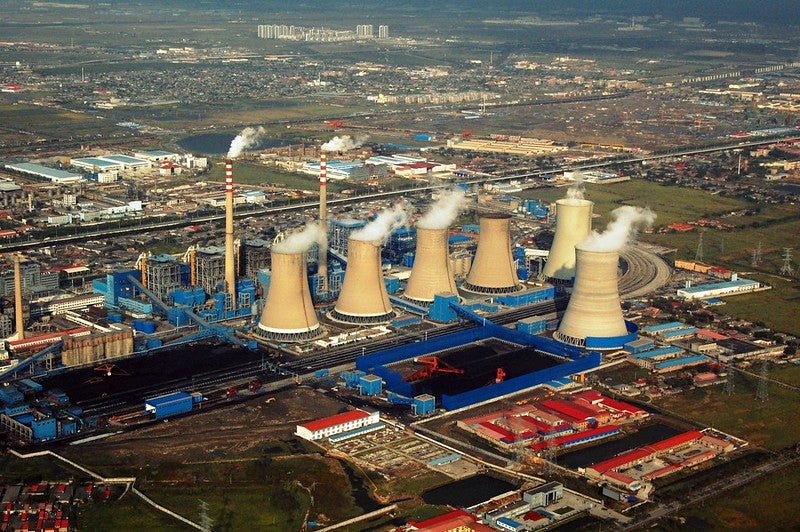 A scientific paper has forecast the long-term energy future of China, showing how the economic giant's decarbonisation would change in different scenarios. Modelling moderate cost decreases for renewables, the paper demonstrates the country could grow its renewable and nuclear share to more than 5,400 TWh by 2030.
The journal Nature Communications published the paper, "Rapid cost decrease of renewables and storage accelerates the decarbonisation of China's power system", last month.
Writing for CarbonBrief on Wednesday, report authors Dr Jiang Lin and Dr Gang He said China could make significant savings by speeding up the current process of decarbonisation. They found the country could reliably meet energy demand by increasing its non-fossil generation to more than 60% in 2030. This assumes China fully embraces new technologies and those technologies continue to fall in cost similar to previous rates.
While the modelled scenarios produced significantly different outcomes, the paper concluded: "The structural transformation of China's power sector is fairly consistent as long as the cost of renewable technology follows the global trend."
"Greater reductions are technically feasible"
The paper also compares decarbonisation scenarios where China imposes a carbon cap of 50% of its 2015 emissions and another where it is only 80%. These result in much more dramatic declines, with the latter seeing coal used in only 9% of national generation.
However, the study notes: "In the deep carbon constraints scenario, an 80% emissions reduction from the 2015 level is technically feasible by 2030 but involves about a 21% higher power cost than under the business-as-usual scenario and a $21/tCO2 cost of conserved carbon."
Any carbon cap will depend on how effective China's emissions trading scheme is. The ETS was first outlined in 2017 and will be more than double the size of the next-largest carbon market when it launches. However, authorities have reduced the number of industries involved to now only include the power sector, meaning many large polluters will remain unregulated.
Furthermore, the South China Morning Post reported that different emissions caps will be set based on the type of fuel used. Because of this, renewable generators will not be able to apply pressure to fossil fuels' market share.
Director of the Environmental Research Centre at Duke Kunshan University Zhang Junjie, told the paper: "The focus will be on improving efficiency of existing plants, rather than improving the energy structure by replacing coal with gas or other cleaner energy sources."
When will China's emissions trading scheme begin?
To decide an effective carbon cap, Chinese authorities required companies in several industries to submit emissions data before April this year. GlobalData analysts said they expect this deadline to be delayed because of the Covid-19 pandemic.
GlobalData senior power analyst Somik Das said: "The pandemic has prevented officials from conducting the verification process of the companies reporting the emissions data. In April, the province of Guangdong had pushed back its annual compliance deadline for companies by two months in its emissions trading scheme, giving companies more time to finalise their 2019 data verification. Hence, further delays would only push back the establishment of the market and raise doubts over the possibility of meeting the deadline."
China will soon publish its next Five-Year Plan, which will outline how it plans to change the energy market to encourage decarbonisation and ease its severe pollution. It will also update its commitment to the Paris Climate Agreement.
Earlier this week, a report by the International Renewable Energy Agency predicted the declining cost of renewable energy would undercut new coal projects worldwide. It also said the cost of maintenance for coal-based power would leave some power plants "stranded".