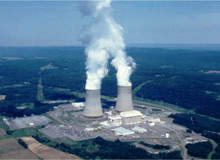 As an advisor and consultant to both governments and large organisations, K&M Group will outline its plans on how to overcome difficulties brought about by global capital losses at the forthcoming International Power Summit (IPS) in Rome. K&M CEO Michael Kappaz, who has managed both private and public infrastructure projects around the world, will offer his views on how companies can alleviate problems brought about by the financial crisis as well as leading a debate on the implications of climate change policy.
Power Technology: As consultant and advisor K&M works directly with governments and government agencies. What is your role and how do you aid the process of building new power projects?
Michael Kappaz: In some cases we work directly with governments while in others we work with an agency of the US government or a multi-lateral lender. As an example, we have prepared the terms and conditions of a request for proposals for large electric power projects detailing not only the requirements of the project but the process by which the winner will be selected.
PT: Where is K&M looking to invest next?
"With the virtual non-availability of credit, you have to make a project very sound in order to guarantee that it goes ahead."
MK: In terms of the projects we are currently investing in or looking to invest in – Central America. But the possibility may not exist because of a lack of available financing.
In terms of offering advice, we are currently advising the World Bank and National Finance Corporation on two coal-fired power plant projects in Asia, one in Indonesia and the other in Vietnam.
We are also working directly with governments in the Middle East, in particular Jordan, as well as working closely with the governments of Guatemala and Colombia in Central America.
It's been a while since we worked in Western Europe. That's an area where we might be interested in working but there's pretty stiff competition.
PT: You will be addressing delegates on the worldwide financial crisis and its impact on power projects. Can you explain which kinds of projects are likely to still go ahead in the current economic climate?
MK: Now with the virtual non-availability of credit, you have to make a project very sound in order to guarantee that it goes ahead. There needs to be an attempt made to cover risks. For example, with a complicated power project the gestation period and amount of time it takes to bring it online must be taken into account before going ahead.
PT: What solutions do you propose to tackle the problem of limited equity for existing and new power projects?
MK: The paper I'm going to present at IPS will give solutions to the problem of enhancing credit availability. We have some very specific ideas and visions on how to alleviate the current problems in relation to projects and how can multilaterals can help to create necessary infrastructure and the necessary lending to get these projects off the ground.
On the whole, it will require a major rethink on how we have previously participated on projects.
PT: What happens if the bids do not meet the requirements of a project?
"A country that pollutes a lot must try to lower its carbon footprint with technologies such as carbon sequestration."
MK: If the process is not judged by bidders to be fair, and the terms and conditions surrounding the project deemed to be even handed, then the number and quality of bids will be low, and the likelihood of a well-built and reasonably priced project being completed is remote.
It is our job to create a process and project requirements that attract high quality bids, which will meet the needs of the governments.
This, in general, is a glimpse of the type of work we do with governments. In the developing world, there are cases where we have worked closely with ministries. We also work within the regulatory framework and work with the project's developer to make sure they are responsible in their approach and that they comply with environmental laws and all other applicable regulations.
PT: You will be moderating a panel at IPS on 'the reduction of CO2 emissions – new challenges and chances for the services business'. What is the first hurdle the industry faces and which particular problems will you be addressing?
MK: What we are going to do at IPS is talk about these things and try to come to a consensus. Also, we will try to find solutions to such problems as how a high polluter can use clean power solutions.
A country that pollutes a lot, such as India, must try to lower its carbon footprint with technologies such as carbon sequestration, but these things are expensive. When you have a population of millions of people in a country where the majority of people are poor, you need to give them cheap electricity and offer them incentives that will contribute to clean power. There are different issues across developed countries. We need to look at the problem country by country to decide on what the
right solution is to each.
PT: Sweden has recently announced it is to invest in nuclear power, overturning an almost 30-year moratorium. Do you think nuclear is a safe and viable clean energy option?
MK: Clean power is not just solar, photovoltaic and biofuels. The cleanest and most effective source is nuclear power. The nuclear industry has advanced a lot and it has been proven safe in US and other parts of the world.
"We must look at the problem country by country to decide on what the right solution is for each."
PT: Will clean power alternatives meet supply demand while also proving cost effective?
MK: At the IPS summit I will try to define what clean energy is. You would be surprised at the different definitions there are. Then we come to the dilemma that clean power is more expensive than power that is less clean.
There is an abundance of clean power. This includes lots of tax and fiscal incentives and tariffs for production. But when we produce greener power, there needs to be incentives to invest. For example, the problem with biofuels is the shortage of corn and certain food items, seen by the recent ethanol rush in the US driving the price of corn up.
PT: In its advisory capacity, K&M must keep up with local practises in countries with differing regulatory laws and levels of pollution. Do you find this a challenge?
MK: The answer is absolutely yes; there is a challenge in keeping up with global climate laws. This applies not only in Europe but also in the US. Even though the US has not ratified the Kyoto Protocol, we have even stricter laws than Kyoto requires. Each state imposes their own legislation, every one of which has a different regulatory emissions programme in addition to climate and CO2 carbon laws, while also limiting and restricting other harmful emissions.
In many cases, when we invest outside the US or advise developing countries, the World Bank has adopted certain environmental requirements and standards for us to work by.